Douglas Allen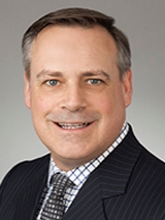 MRC Property Risk Practice Leader, Canada
CURRENT RESPONSIBILITIES

Doug is a Senior Vice President with Marsh Risk Consulting (MRC) and Managing Consultant of Toronto's Property Risk Consulting practice. MRC is Marsh Canada's risk advisory group committed to helping make clients more successful through effective risk identification, analysis, and mitigation advice and solutions.
EXPERIENCE
Doug has extensive experience providing both property HPR and health and safety risk control  solutions for clients in a variety of industries including public entities, forestry, mining, aviation and hospitality. Doug is a project manager with 30 years of experience helping clients with managing their risk control needs through consultation in areas including, but not limited to, the protection of operating facilities, new construction, loss investigations, training programs, and development of corporate risk control programs. His specialties include:

Risk Assessment both from an operational and major capital project perspective, supporting clients in the identification and assessment of risks, and aligning risk management and control programs with overall organizational strategies. He has completed project risk assessments, addressing risk control from the design, construction and operation phases of a project, with primary focus in manufacturing or processing facilities.
Planning and facilitating complex multi-national risk management projects that efficiently and effectively achieve client objectives.
Risk Control Auditing - leading the development of, and execution of broad scope audits aimed at not only identifying risks but offering solutions to prevent, detect and respond to key risk issues.
EDUCATION
Diploma, Fire Protection Technology, Seneca College, Ontario
Certificate, Occupational Health and Safety, Ryerson University, Ontario
Canadian Risk Management (CRM) Designation, University of Toronto

AFFILIATIONS
Society of Fire Protection Engineers
Canadian Risk Management
ational Fire Protection Association