Mark Aiello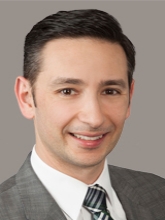 MRC Leader, Canada
EXPERIENCE
Mark's experience spans various corporate industry sectors and covers design of risk management and analytical solutions for various areas of risk. Mark has extensive experience in ERM program development, implementation and quantification across a range of industries, including; Power & Utilities, Mining, Government Services, Higher Education, and Sports & Entertainment.
Mark has been involved in the development of Enterprise Risk Management (ERM) frameworks for numerous Canadian and international organizations, including the development of policies, monitoring frameworks, risk appetite frameworks and quantification methodology.
Mark has also been engaged in a number of unique projects that utilize analytical tools and techniques to help clients make informed, objective risk management decisions. This includes the development of risk financing programs, risk scoring models, and risk capital quantifications that help to allocate risk management effort and support risk management investment decisions.
Mark regularly presents at conferences and industry association meetings as an expert in risk management and resiliency.
EDUCATION
MA (Economics), McMaster University
BA (Economics and Financial Management), Wilfrid Laurier University