Mary Lynch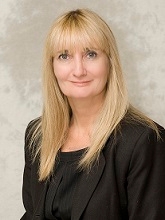 MRC Workforce Strategies Practice Leader, Canada
CURRENT RESPONSIBILITIES
Mary is a Managing Consultant within Marsh Risk Consulting leading the Workforce Strategies Practice. In this role, Mary works with clients to achieve the highest return on their investment in human capital, providing advisory and customized program strategies around Canadian Workers' Compensation and Health & Safety.
Marsh Risk Consulting (MRC) is Marsh Canada's risk advisory group committed to helping make clients more successful through effective risk identification, analysis, and mitigation advice and solutions.
EXPERIENCE
Mary contributes more than 20 years of professional experience in disability, claims, health and safety, human resources, and rehabilitation management operations. She has been consistently recognized for her success in developing operations, training, and quality assurance systems. Her experience includes management and executive positions in large companies with diverse teams.
Mary's nine years with the Workplace Safety and Insurance Board (WSIB) and continued related work make her proficient in the processes of adjudication, rehabilitation, accident cost containment and experience rating. Mary is an expert in vocational rehabilitation, labour market re-entry, and return-to-work systems, and also specializes in all aspects of human capital risk management.
AFFILIATIONS
Licensed by the Law Society of Upper Canada (License # 10687), Ontario (2007)
Claims Management Certified, Alternative Dispute Resolution Certified, Liberty Mutual
(2000), Massachusetts