Nora Constas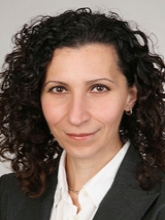 MRC Health Care Practice Leader, Canada
CURRENT RESPONSIBILITIES
Nora is a Senior Consultant within Marsh Toronto's risk management division, Marsh Risk Consulting (MRC) and is MRC's National Leader in Health Care and Clinical Risk. She offers clients almost two decades of academic and healthcare experience, including recent process improvement and quality improvement strategy projects using various Six Sigma and Lean methodologies.
Nora has worked with various health care organizations including acute care, senior and long term care facilities, and alongside allied health care professionals to provide advisory and risk management services resulting in improved patient outcomes, improved provision of services, and risk mitigation strategies. Nora has also worked with various organizations providing strategic risk management advisory services ensuring that organizations maintain alignment and are well equipped to attain their strategic objectives.
EXPERIENCE
Prior to her current role at Marsh, Nora was a Lead Nurse Practitioner (NP) in a Streamline Care Unit for a large Toronto hospital. Within this sub-unit of the hospital's General Pediatrics center, Nora developed and implemented strategies to streamline the care delivery model and reduce the overall length of stay for patients.
As a Lead Nurse Practitioner (NP), Nora also assisted with clinical implementation and role development of the NPs in the hospital's Emergency Department. In fulfilling her mandate, she more fully integrated the NP role within the department and successfully managed risks associated with overcrowding and bottlenecking to reduce overall length of patient stay and improve patient throughput (the time it takes the patient to admit the patient to Emergency) within the organization.
EDUCATION
M.BA., University of Toronto
M.N., Nurse Practitioner (Primary Health Care), Athabasca University
B.N., University of Calgary
Black Belt Certification, (Lean Six Sigma) Aveeta Business Institute
Certificate in Health Law, Osgoode Hall Law School