Paolo De Rosa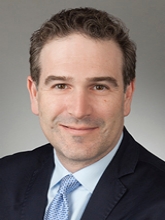 MRC Mining Practice Leader, Canada
CURRENT RESPONSIBILITIES
Paolo is a Senior Vice President and Managing Consultant within Marsh Risk Consulting (MRC). He is also the Industry and Specialty Solutions Practice Leader. Paolo is involved in creating innovative service deliveries for MRC clients through enhanced services, use of technology platforms and data analysis. While Paolo's expertise focuses on the Mining Industry, his value is transferrable to all industries and segments, helping clients become self- sustaining in their efforts to manage risk.
EXPERIENCE
Paolo began his insurance career in 1994 as a Risk Control engineer with a leading international insurer. Paolo then took on additional responsibilities as a senior underwriter for technical accounts. In these roles he gained a wide range of underwriting, business, risk control and project management experience, by performing various operational reviews and analysis.
Since joining Marsh in 2004, Paolo has worked with clients to develop customized risk solutions through the development of sustainable management frameworks that facilitate the identification, assessment and prioritization of critical asset and operational risks. He also assists clients in conducting workshops, focus discussions, and on-site surveys of facilities. Some key industries he has served include Mining, Power & Energy, Manufacturing, Hospitality, and Gaming. Paolo has also been a key resource in the development of various proprietary Risk Assessment tools, innovative platforms, and developed process workflows.
EDUCATION
 B.A.Sc. (Chemical Engineering and Applied Chemistry), University of Toronto, Ontario
AFFILIATIONS
Fellow, Global Risk Management Institute (FRM) designation
Fellow, Insurance Institute of Canada (FCIP) designation – Risk Management
Professional Engineer Ontario, designation
Member, Canadian Institute of Mining, Metallurgy and Petroleum
Member, Society of Fire Protection Engineers