Rick Geller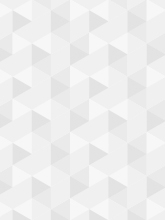 MRC Transportation Practice Leader, Canada
CURRENT RESPONSIBILITIES
As Marsh Risk Consulting's Transportation industry leader, Rick is responsible for evaluating both the safety and risk management practices for all manner of transportation risks, as well as providing suggestions for improvement. This role requires that Rick be cognizant of all regulatory issues, both in Canada and the United States, relating to transportation, as well as industry best practices.
Additionally, Rick is responsible for providing support and consultative services to all Client Executives across Canada, relating to a wide variety of transportation risks.
EXPERIENCE
Rick has a long history of innovative and results-driven risk management. With more than 30 years of experience, Rick has worked with a wide variety of insurance products and services at both insurance companies and brokerages alike. As an engaging and persuasive leader, Rick is able to effectively envision and communicate with others. He has an exceptional ability to assess a client's situation and help them to tailor a program specific to their needs to build truly customized solutions.
Rick's cutting edge expertise lead him to develop the Safety Service Management Report and the High Risk Driver Program.
EDUCATION & AFFILIATIONS
Team Canada Elite member – Canadian Trucking Alliance
All Provincial Trucking Associations
EDUCATION
Certified Director of Safety (NATMI), 2013
Canadian Risk Manager (CRM), University of Manitoba, 1996
Winnipeg Police Training Academy – Police Constable Training, 1976