Moving Towards Brexit
Preparing for Uncertainty
While the deadline may still be in question, Brexit has been etched in United Kingdom (UK) consciousness as a moment in time that will fundamentally change the UK as we know it.
"Brexit day" is when the UK will leave the European Union (EU) and embark on a journey that will impact the make-up of its citizens, how it trades with the EU, and what rules and laws it needs to adhere to in relation to the EU.
The arrangements we have in place ahead of Brexit day — whether a "Withdrawal Agreement" or no deal at all — will determine how much time we have to prepare for these changes.
At time of publication, UK and the European Union (EU) have agreed on an extension to Article 50, until 31 October 2019.

With all of the uncertainty surrounding Brexit, it is imperative that businesses keep their eyes on the potential impact that Brexit will have on risk and insurance issues.
There are some key areas companies should be considering, including:
Market volatility.
Material change in risk.
People issues.
Passporting issues.
Changes in the legal and regulatory environment.
Companies should have strategies in place to address the various outcomes over the coming weeks, and a clear plan for a "No Deal" Brexit eventuality, as a "No Deal" Brexit allows for no transition period at all.
Brexit Risk Insights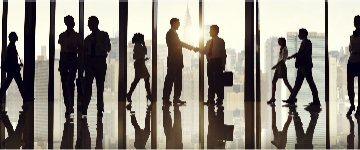 The uncertainty that organisations face from various Brexit scenarios extends into their workforce strategy, particularly around talent availability, especially in sectors that rely heavily on migrant workers.
Read more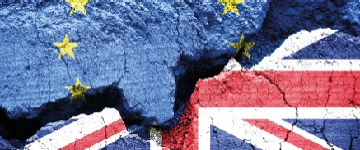 With the precise terms of the UK's departure from the EU still unclear, businesses have been left in a swirl of uncertainty. How will it impact the construction sector?
Read more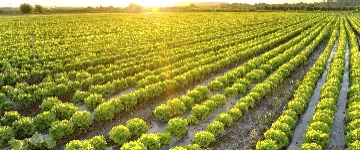 With uncertainty around Brexit, many retail, food and beverage industry businesses are changing stock holdings and logistics.
Read more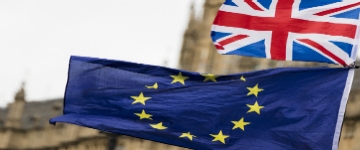 We outline the steps you will need to take to be able drive in Europe in the event that the UK leaves the EU on a 'No Deal' basis.
Read more
3 Areas of Focus for Risk Managers
With the UK vote to exit the European Union (EU), risk managers need to be aware of three critical areas post-Brexit. Learn more about them in our full infographic.