Loss Control and Your Dealership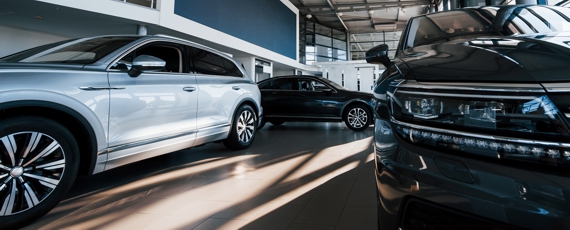 Over the years, dealers have heard the term "loss control" used often enough that it now seems cliché and there is no longer as much emphasis on what it can help accomplish. A dealership, similar to any other business venture, is prone to risks. These risks, whether physical or otherwise, can result in large or frequent losses if not addressed. In accordance, it is important that dealers understand how loss control can help enhance the viability of their businesses.
Loss control, simply put, can be defined as "the actions taken by an organization to reduce or mitigate the potential for future losses." In other words, by implementing loss control, a dealership can reduce the potential or impact of a future loss. As severe losses may even affect the continued operation of a business — such as in the case of fire — loss control must therefore be seen as a vital preventative action.
Marsh Canada Limited, and the program insurer (RSA), are strong advocates of loss control and have incorporated it into the CAP program for the benefit of its participating dealers. The philosophy is that when a dealership implements loss control, it will reduce the likelihood of losses.
Loss control audits helps us to:
Evaluate commitment to loss control.
Identify typical areas for risk improvement within a dealership.
Work with dealers to address areas of improvement through the development of loss prevention materials.
Based on statistical data accumulated from dealership inspections in 2019, Marsh Risk Consulting (MRC) has identified a number of critical areas for improvement within dealerships. Outlined below are some of the key findings:
Approximately 50% of clients surveyed had appropriate fire detection systems such as sprinklers, alarms, or smoke and heat detection systems.
Approximately 51% of clients surveyed had an effective key control policy that utilizes effective tools and/or procedures to keep track of vehicle keys.
Approximately 71% of clients surveyed performed a regular audit of all dealer plates in use.
These findings have helped identify many exposures to which dealerships are prone and in turn have assisted MRC in determining strategies to minimize/reduce future losses. In order for the loss control feature of the CAP program to be effective, a dealer's commitment to the process through timely response to any recommendations made is required.
Loss control provides an objective and justifiable means through which a dealership can access preferential insurance rates and policy terms while maintaining the viability and operation of their business.
For more information on loss control, please contact your Marsh Risk Consulting representative:
Sathyan (Sath) Laloo
416 200 0943 | Fax: 416 349 4564
sathyan.laloo@marsh.com
 
This document and any recommendations, analysis, or advice provided by Marsh (collectively, the "Marsh Analysis") are not intended to be taken as advice regarding any individual situation and should not be relied upon as such. This document contains proprietary, confidential information of Marsh and may not be shared with any third party, including other insurance producers, without Marsh's prior written consent. Any statements concerning actuarial, tax, accounting, or legal matters are based solely on our experience as insurance brokers and risk consultants and are not to be relied upon as actuarial, accounting, tax, or legal advice, for which you should consult your own professional advisors. Any modelling, analytics, or projections are subject to inherent uncertainty, and the Marsh Analysis could be materially affected if any underlying assumptions, conditions, information, or factors are inaccurate or incomplete or should change. The information contained herein is based on sources we believe reliable, but we make no representation or warranty as to its accuracy. Except as may be set forth in an agreement between you and Marsh, Marsh shall have no obligation to update the Marsh Analysis and shall have no liability to you or any other party with regard to the Marsh Analysis or to any services provided by a third party to you or Marsh. Marsh makes no representation or warranty concerning the application of policy wordings or the financial condition or solvency of insurers or re-insurers. Marsh makes no assurances regarding the availability, cost, or terms of insurance coverage.