Protecting Your Business during Unprecedented Circumstances: Pandemics Edition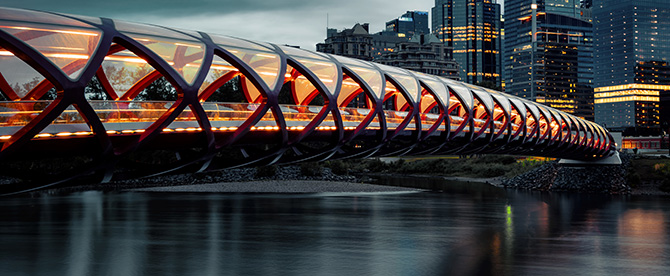 Unprecedented times call for unprecedented solutions. The outbreak of the novel corona virus (COVID-19) as a global pandemic is leaving the world in an unpredictable situation, calling for all measures of precaution and protection. For businesses in Middle East and North Africa (MENA) it is more critical than ever before to have the right response plans in place to be able to effectively recover from the impact of this ever-evolving risk landscape.
With COVID-19 declared as a pandemic and with not one predictable scenario of how far the impact of the outbreak will go, organizations should be preparing to mitigate against for all possible outcomes to their operations. This includes the potential for business interruption, due to the presence of the virus on their premises, employee absenteeism, or supply chain disruptions among others, leading to financial vulnerability.
To effectively prepare and respond to these threats, businesses should take a three-pronged approach:
Prioritize your people. It is important that businesses take steps to plan for and protect against the possibility that the outbreak worsens and the potential implications, especially for employees. Employers should make their people a top priority and work to both protect their health and safety and keep them well informed.
Establish strategies that cover emergency response, business continuity, crisis management, and crisis communications and not only to be ready to monitor the progress of an emerging outbreak and understand its potential effects, but to protect employees and continue operations in light of border restrictions, supply chain issues, and more localized direct impacts.
Understand how existing insurance coverages may respond to the outbreak.
Protection and Recovery
In such unprecedented circumstances, protecting your business assets is necessary. Brokers and risk advisers such as Marsh, can play a valuable role in the protection of your businesses during a pandemic, particularly when it comes to human capital, business interruption, business resilience, and financial stability.
In order to capitalise on the value of your insurance broker and risk adviser to protect your business and ensure effective recovery from the heavy impact of COVID-19, you should engage them for the following:
Prioritizing Employees Health and Mental Resilience – In the moments that matter, it is vital that you have the right support from your employee benefits adviser to guide and provide advice to your employees. Your employee benefits adviser should keep you informed about the essentials when it comes to COVID-19 including useful tips and precautionary measures.
Understand the Impact to Your Industry – your insurance broker should have a full understanding of your industry and the challenges it might and is facing during the pandemic outbreak. They should be able to provide advice on industry specific risks, with insights on global, regional and country trends that are relevant to your business, as well as provide advice on how to mitigate and transfer those risks. This is the first line of defense in protecting your business.
Build Your Business Resilience - an experienced risk adviser knows what your business needs to do get ready for the unexpected and how to respond to the unpredicted.  They will use their knowledge, experience and leverage to define and deliver fit for purpose insurance and risk management solutions for your business during and after the COVID-19 outbreak. The need to act is now!
Claims solutions – An experienced risk adviser should be there for you at all times and particularly in the moments that matter. Ultimately, the aim is to protect your business from the consequences of the outbreak; and your broker and risk adviser should help you navigate through the claims process, and any insurance queries you have regarding your current coverage.
Over the coming months, we will be posting a series of Risks in Context blogs that highlight key tips to understanding, tackling and mitigating some of the most prevalent business challenges in the Middle East & North Africa region following the impact of COVID-19 to manufacturing and logistics sectors.