Lei Yu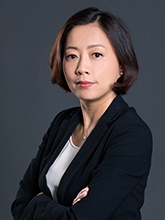 Chief Executive Officer, Hong Kong
Lei Yu was appointed as the CEO of Marsh Hong Kong in October 2015 who leads the strategic planning, execution and achievement of our financial and operating plan in Hong Kong. She is also the director of Marsh Macau operations.

Lei joined Marsh and McLennan Companies in the New York Office in 1998 where she initially worked as a Management Consultant for the Marsh Strategic Planning unit. Since that time, she has held increasingly broader roles in management positions globally; servicing as a global property insurance broker in USA; Vice President of MNC service in China, Head of Sales in Singapore, and Risk Management Practice Leader in Hong Kong.
Lei started her career in the United States as a management consultant working for multinational financial services corporations for their operations process improvement and business strategy development.