Raising the Levels of Compensation under the Employees' Compensation Ordinance
In an effort to align price inflations and employee wages, The Legislative Council passed the resolution on 1 March 2017 to increase statutory compensation levels under the employees' compensation ordinance (ECO). The revised levels of compensation will take effect from 1 April 2017. The amounts of nine compensation items under ECO will be raised. The new levels of compensation will be applicable to work injuries caused by accidents happening or prescribed occupational diseases contracted on or after1 April 2017. Details of the amendments are as follows: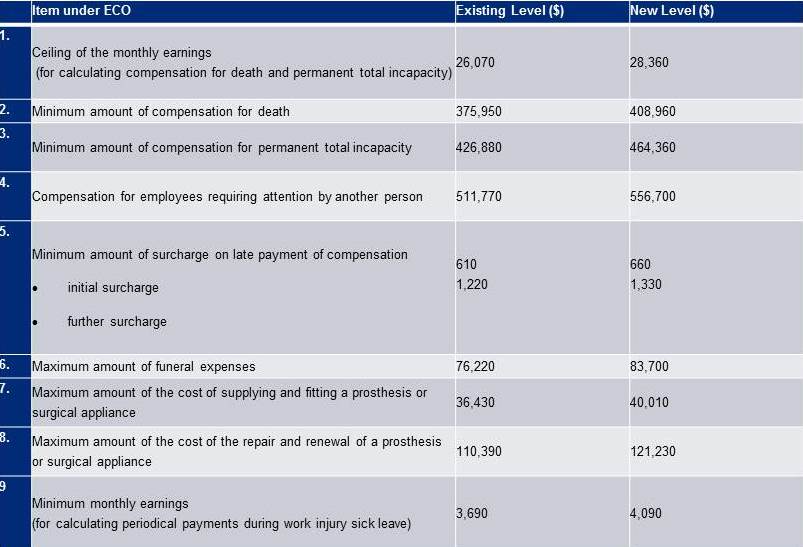 As claim payouts increase, insurers will have an increased monetary responsibility and may reflect such changes via increased premiums. The adjustment level of 1% to 2% will be applied by Insurers. The previous time the legislative council has made amendments to the levels of compensation was on 5 March 2015 where the majority of insurers applied adjustment level of 1.5% to 2%.