David Croskery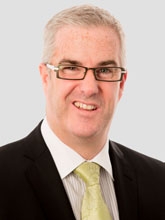 General Manager SME Business & Marsh McLennan Agency
David Croskery has been witih Marsh since 2014 and is responsible for SME business and Marsh & McLennan Agency, providing service and solutions throughout New Zealand via the branch network.

Prior to joining Marsh David held a number of broking and underwriting management roles within the industry, including Lumley General where he was responsible for the Commercial Market Branch network.
He was a director and co-founder of the marine underwriting agency Sailsure New Zealand until its sale in 2003.