John Drzik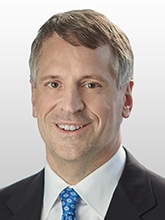 President, Global Risk and Digital
John Drzik is the president of Marsh Global Risk and Digital. In this capacity, Mr. Drzik oversees the firm's global industry and practice specialties as well as Marsh's activities in consulting, captive solutions, risk analytics, and information businesses. He is also chairman of the Global Risk Center for Marsh & McLennan Companies.
Prior to this role, Mr. Drzik was CEO of Oliver Wyman Group, where he had responsibility for all of the management and economic consulting businesses of Marsh & McLennan Companies. He joined Oliver Wyman in 1984, was named chairman in 2000, and played a key role in establishing the firm's leadership position in financial services strategy and risk management consulting.
The author of numerous articles on strategy, risk management, and financial services, Mr. Drzik is a frequent speaker at conferences and has been invited to present at industry and regulatory events sponsored by the World Economic Forum, Harvard Business School, Geneva Association, and the Financial Times.
Mr. Drzik graduated summa cum laude with a BSE in Engineering Management Systems from Princeton University. He is currently on the board of directors of Betaworks and the International Risk Governance Council, and on the Industry Advisory Board of the Wharton Financial Institutions Center.