Liam Quann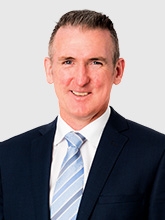 Chief Operating Officer, Marsh New Zealand
Liam has over 15 years in the financial services industry, as Chief Operating Officer and Head of Claims for Zurich NZ and senior leadership roles in Claims, Underwriting and Operations at Sovereign.
He joined Marsh in 2013 and played a key role  in integrating the two Mercer and Marsh broking and operational teams to form 'Mercer Marsh Benefits'.
Since taking up the COO role in 2014, Liam has  lead the delivery of strategic technology and business process improvement initiatives to support Marsh's consulting, brokerage, and claims advocacy services.