Ramon Zandueta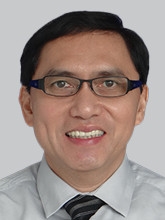 Managing Director and Chief Executive Officer, Marsh Philippines, Inc.
Ramon is responsible for the overall performance of Marsh Philippines, Inc. He directs the country's operations by providing functional management and strategic direction to all business functions. Ramon oversees the following business functions, which form the integral part of the operation:
• Risk Management, Insurance Services and Employee Benefits
• Claims Advocacy and Claims Management
• Special Projects/Reinsurance
• Sales & Business Development
• Finance & Accounting
• Technology Information
• Human Resources & Administration
After graduating from Ateneo de Manila University in 1982, Ramon joined a leading insurance company as a management trainee gaining considerable technical knowledge on various non-life insurance lines. He later moved on to service the Requirements of major brokers and agents of the company. In 1986, he joined Corporate Insurance Brokers, Inc. the Philippine correspondent broker of Marsh & McLennan. It was during this stint that Ramon gained significant exposure, know-how, and expertise on global insurance programs, specialty products, complex claims and risk management.
Since joining Marsh Philippines, Inc. in 1997, Ramon has had further training on Advance Risk Finance/Alternative Risk Transfer Products, Financial Products such as D&O and Trade Credit, Political Risks and Project Financing. He was also responsible in developing a non-traditional program for motor fleets. Ramon has been extensively involved in resolving complex and large claims of various clients, the most recent of which is a major loss on a power plant company. The facility was restored in a record time of one year and the claim settled within one year. He has also been involved in an Operational Risk Review exercise that covered 11 disciplines such as loss control, security, business continuity planning, corporate and financial risk management and Insurance, Claims Administration. Over the past years, Ramon was also able to accumulate considerable knowledge and experience on Enterprise Risk Management, Project Risk Consulting and Lender's Advisory.