3 aspects of insurance policies against damages for a catastrophic event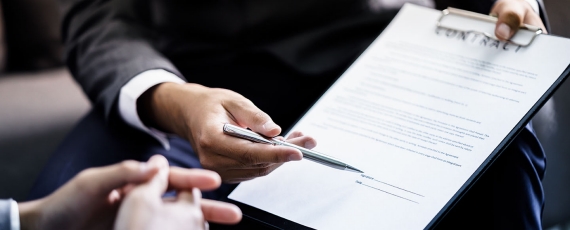 (Adaptation to the original text by Paul McVey)
After the devastating earthquakes that occurred in Mexico on September 7 and 19, and the passage of Hurricane Maria in Puerto Rico, the recovery process in these nations is just beginning. These processes reaffirm the importance of understanding the scope of insurance policies against damages and how coverage can respond to these and other catastrophic events.
Below are three aspects that all insured must understand during the initial stages of the preparation of their claims:
1. Deductibles: Do they apply by occurrence, by event or by location? Does it apply based on the sum insured, or as accumulated? Do they apply minimum or maximum? Separated for business interruption (BI) or combined with Material Damage?
2. Business interruption (BI): How will the amount of the claim for BI be calculated? The calculation of claims for BI can be complex. This coverage is designed to protect policyholders from the loss of business income they would have incurred if the loss or damage covered had not occurred. It is important to fully understand how a loss impacts business income.
3. Supply chain: If this coverage is available, the contingent business interruption provisions generally reimburse lost profits and additional expenses resulting from an interruption in the facilities of a customer or supplier, derived from a loss covered by your policy. What impact could the suppliers and customers affected by an event have on your business?
As part of filing your claim, it will be useful to prepare a written summary of the losses sustained and compile the necessary documents to support the loss. Among other things, the foregoing should include:
For BI - Financial information, including the recording of fixed assets and depreciation records, the income statements for the two years prior to the event of all affected locations, budgets and forecasts prepared before the loss to demonstrate the loss results anticipated, as well as purchase orders or estimates of all contracts for the repair or replacement of damaged assets.
For Material Damage - Detailed records of material damage and costs or estimates to repair or replace the assets to the condition in which they were prior to the loss. In case of contents, count on the most recent physical inventory.
For Extraordinary Expenses - Expenses incurred in the cleaning and recovery, including payments to third parties or payroll records of employees that reflect the additional hours worked, the tasks performed, as well as the salary scale and overtime. A unique accounting code must be used to capture all costs associated with recovery and continuity efforts.
Managing the effects of a catastrophic event in your company can be a long and complicated process. By reviewing your insurance coverage in advance and having a protocol established for the preparation of a claim, you can leave your organization in a better position to return to normal operations in a faster and more agile way, thus maximizing the recovery of your insurance.