The Changing Face of Cyber Claims
Estudo sobre Perda de Seguro Cibernético na Europa Continental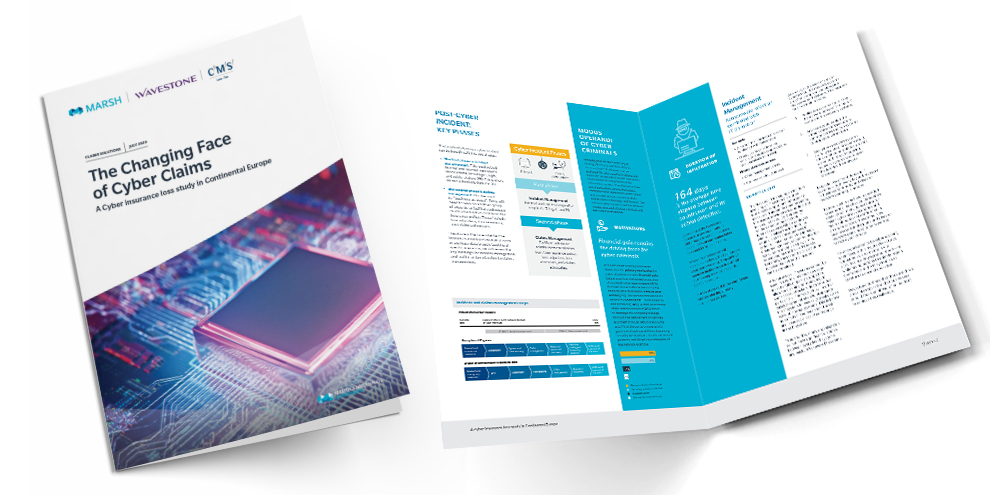 A digitalização está a revolucionar a forma coma as empresas operam e a levar os líderes empresariais a pensarem de maneira diferente. O ritmo da mudança tecnológica está a aumentar e a transformar drasticamente o ambiente empresarial global.
Ao mesmo tempo, as potenciais exposições cibernéticas e tecnológicas que as empresas enfrentam continuam a expandir-se, apresentando às empresas a possibilidade de perdas económicas substanciais.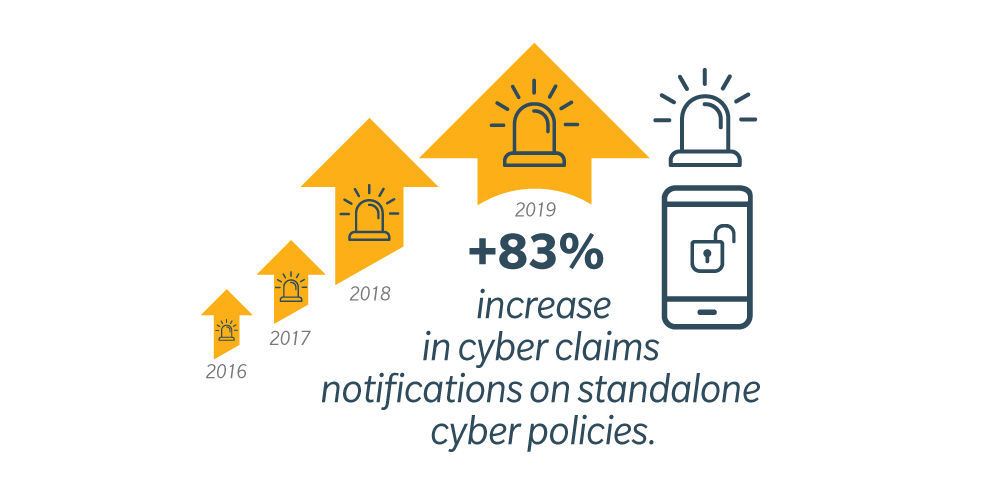 À medida que vemos mais sinistros acionados sob apólices dedicadas a cyber, crescem as nossas oportunidades para aprender sobre este cenário em termos de gestão de incidentes, gestão de sinistros e prevenção.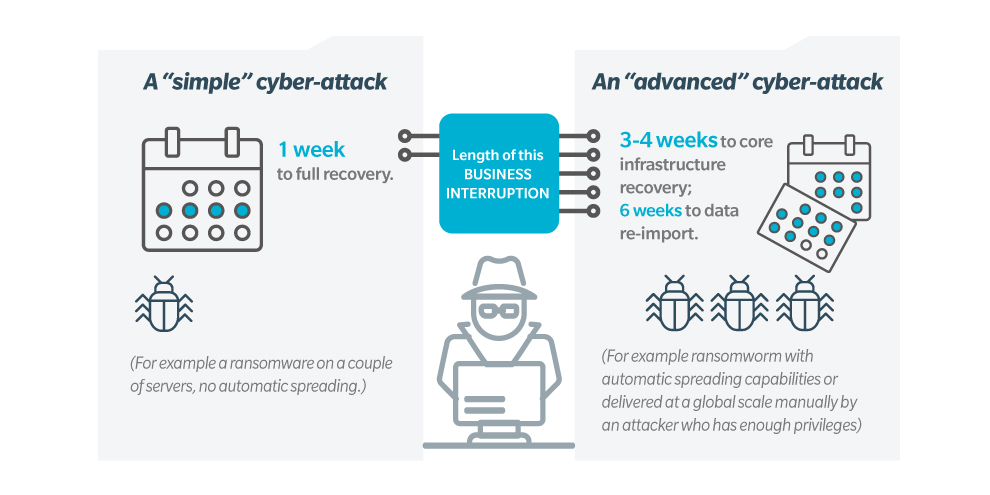 O estudo mais recente da Marsh é apresentado em The Changing Face of Cyber Claims, um relatório exclusivo da Europa Continental.
Utilizando os nossos conhecimentos – adquiridos através dos nossos dados de sinistros em conjunto com os dados, a experiência e o conhecimento dos nossos parceiros: Wavestone e CMS - analisaremos formas práticas para gerir e mitigar o risco cibernético e os sinistros.
Faça agora o download do relatório, preenchendo o formulário à sua direita.