Managing Cyber Risk – How Prepared Are You?
Cyber risk is an enterprise wide concern.
Cybersecurity is no longer just an IT issue. It is an enterprise risk issue that must be considered and addressed by many stakeholders throughout the organisation. Simply throwing money at the problem will not make it go away.
A cyber-attack or other event can cause severe disruption and damage across your organisation. Marsh's approach to managing cyber risk is a multidimensional, comprehensive, and inclusive across the enterprise. Why? because everyone has a stake in managing your cyber exposures.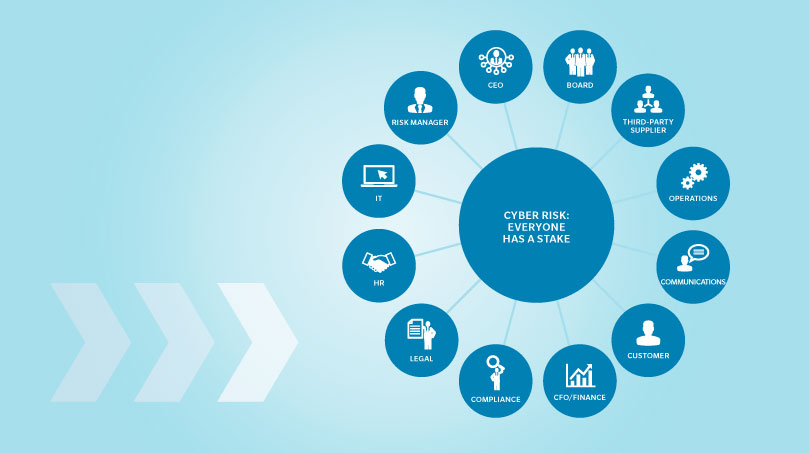 What are some of the key cyber risks that organizations face today?
Business interruption and operational disruption
Reputational harm
Employee exposures
Regulatory compliance
Find out more about Marsh can help mitigate your organization against cyber threats