Reimagining Resilience Together
With global and regional insurance markets in transition, it is vital for risk professionals to navigate the new normal and build business resilience against today's most pressing risks. As companies focus on recovery against future adverse effects, organizational resilience is at the center of it all. In order to thrive in a volatile environment, organizations need to look at their risk landscape in a new light and rethink risk management strategies. This will help introduce insurance solutions that match the risk appetite of their business.
Results from the World Economic Forum's 2020 Executive Opinion Survey highlight front-of-mind concerns regarding the global pandemic, but also offer insights into how business leaders globally are perceiving the ramifications of the crisis for local economies and societies. To see country level results click here for the Regional Risks for Doing Business interactive map. 
Below are the Regional Risks for Doing Business in the Middle East & North Africa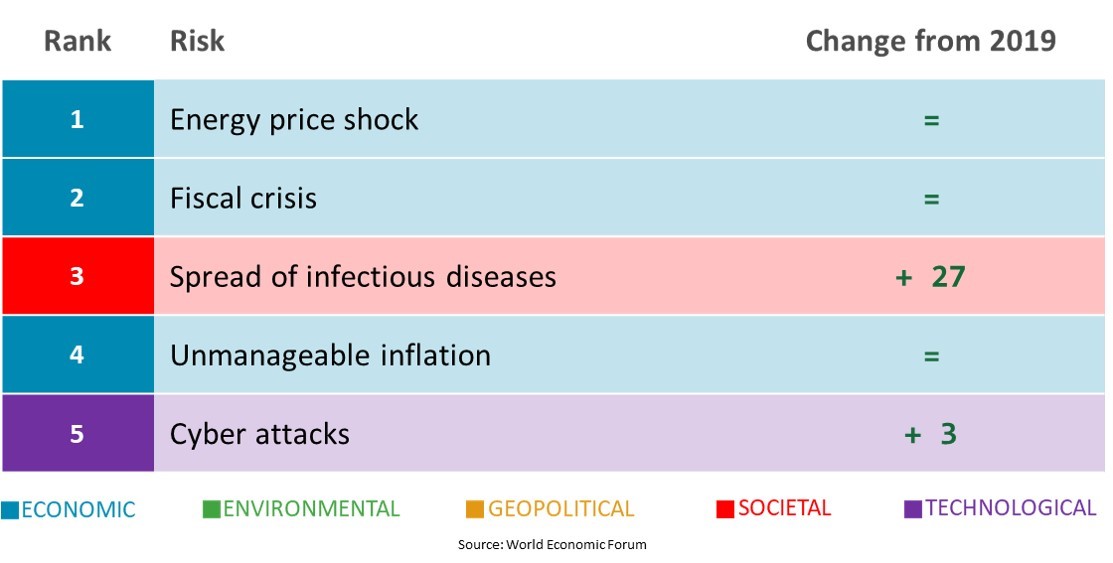 Marsh can help you address the most pressing challenges that will shape
the post-COVID-19 era and help your business rebuild and grow in the challenging market.
Access our Thinking on Organizational Resilience
Access our Thinking on Liquidity and Growth
Beyond its effect on people, the continuing COVID-19 pandemic has had severe effects on global economies. Maintaining liquidity can act as a bridge until economic activity improves, and a number of insurance and risk management strategies can enable that process.
 How Construction Companies Can Manage Their Liquidity Challenges