David L. Eslick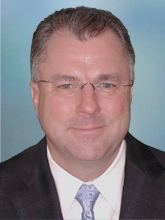 Chairman and CEO of Marsh & McLennan Agency
David L. Eslick is a Managing Director and Chairman and CEO of Marsh & McLennan Agency. He is guiding the strategic expansion of Marsh & McLennan Agency, which will come primarily from acquisitions of independent agencies that service small business and middle market companies. In addition, he is responsible for the Agency's overall operations, insurance market relationships, and organic growth activities, including sales and marketing.
Joining Marsh after nearly 30 years of experience in the insurance industry, Mr. Eslick most recently was Chairman, President and CEO of USI Holdings. He led USI's rapid expansion during the past five years to become the ninth largest insurance brokerage in the U.S., negotiating and completing more than 50 acquisitions in the process. Under his leadership, USI doubled its annual revenues, significantly increased its earnings, and through the use of best practices and operational discipline, dramatically increased the operating margin of the company.
Mr. Eslick joined USI in San Francisco in 1997, serving as a Senior Vice President of Sales. He became President and COO in 1999, and Chairman, President and CEO in 2002. He began his insurance career with Ohio National Life in 1979, and held positions with Prudential Insurance and Acordia (now Wells Fargo Insurance) before joining USI.
He earned an MBA degree from Xavier University. A member of the Young Presidents Organization, Mr. Eslick also previously served on the board of directors of the Council of Insurance Agents and Brokers. He is based in White Plains, New York.