Iris Teo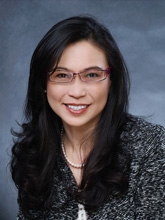 CEO, Marsh (Singapore) Pte. Ltd.
Iris Teo is the Chief Executive Officer of Marsh (Singapore) Pte. Ltd.
A seasoned veteran, Iris joined the insurance industry in 1980.  She has a long career as an insurance broker and 2 years with an international insurance company.
Iris joined Marsh Singapore in 2006 as the risk management and multinational client services practice leader for Singapore, involved in acquisition and managing large local and multinational clients across a wide and diverse spectrum of industries.
As CEO, Iris is responsible for the company's vision, strategy and performance, ensuring consistent high value delivery to clients and meaningful careers for employees.  Iris leads the implementation of the company's long and short term plans, as well as managing the overall operation and resource allocation of the company to ensure the right structure, process and people are in place to grow the business.  She also ensures Marsh Singapore has the appropriate internal controls that are effective and has the appropriate systems to enable it to conduct its activities both lawfully and ethically.
Iris is a Director of Marsh (Singapore) Pte. Ltd. and Sedgwick Re Asia Pacific (Consultants) Pte Ltd.  She has been a member of Marsh Singapore Executive Committee since joining the company in 2006 and also the Chairman of Marsh Singapore Risk Committee.
Iris was the Councilor of Singapore Insurance Brokers' Association from 2004 to 2006.
In 2014, Iris received the Business Insurance global 'Women to Watch' award in New York; a recognition of her professional achievements, marketplace influence and contributions to the advancement of women in business.