Societal Aging's Threat to Healthcare Insurance
The analyses conducted in this report reveal that societal aging is projected to increase the prevalence of non-communicable diseases by 40 percent across Asia-Pacific by 2030.
In turn, the rise in prevalence of these diseases is estimated to increase insurance premiums by up to four times, threatening the affordability and viability of healthcare insurance. With a significant portion of healthcare costs paid out-of-pocket in many parts of Asia, addressing these insurance challenges will contribute to the sustainability of the broader health ecosystem.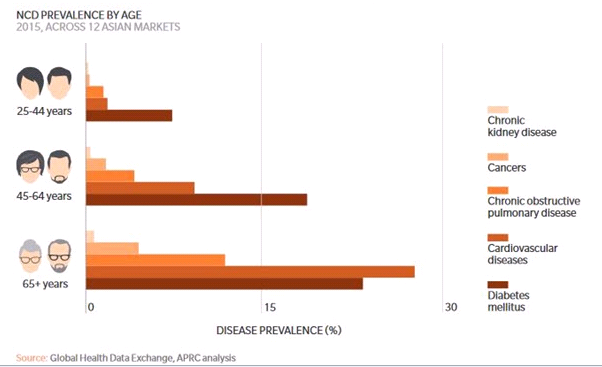 Download the report to read further.