Marsh Analytics Platform (MAP)
Analytics are changing risk management. Mobile technology, "big data," risk-adjusted benchmarking, predictive analytics, and other innovations are leading to exciting new ways to analyze risk and help inform strategic business decisions.
"Data analytics" is the use of raw data to produce insights or conclusions that can be acted upon. It supports fact-based decision making and has significant potential to be leveraged in the risk management space. Risk managers have an opportunity to become even more engaged in their organization's strategic direction and execution by demonstrating how deliberate risk management methodologies help drive a disciplined approach to risk-based decisions.
Marsh's approach to data, analytics, and client-centric technology, including our mobile Marsh Analytical Platform (iMAP), creates a best-in-class platform for clients seeking advice and the ability to move confidently forward with financing options that meet their organizations' objectives.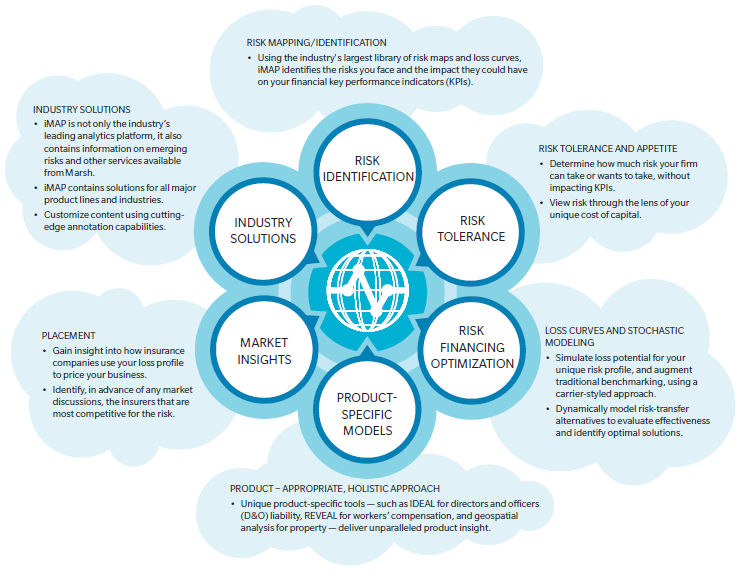 Please contact your Marsh client executive or one of the individuals listed below for a demonstration.