Chair of Pride@Marsh Named Diversity Champion of the Year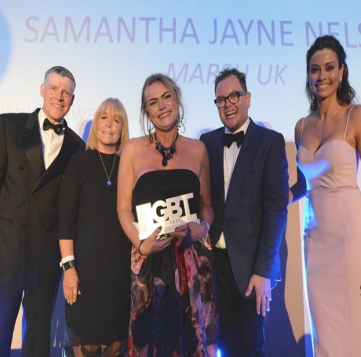 Samantha Jayne Nelson, risk engineer and vice president at Marsh, and Chair of the Pride@Marsh UK network group was named Diversity Champion of the Year in the LGBT+ Awards 2017. An active member of LINK (the LGBT insurance network), Samantha is passionate about creating an environment where all people are valued for their diversity, authenticity, and journey.
The British LGBT Awards showcase individuals and organisations that have demonstrated solidarity, support, and commitment to the LGBT+ community.
The Diversity Champion award recognises the commitment companies and individuals display in creating a diverse and inclusive workforce. Samantha has been recognised as a diversity champion through her active commitment both outside and within Marsh & McLennan, to engage, educate, involve, and bring together the LGBT+ Community and allies.