Marsh Receives Cyber Broking Innovation Award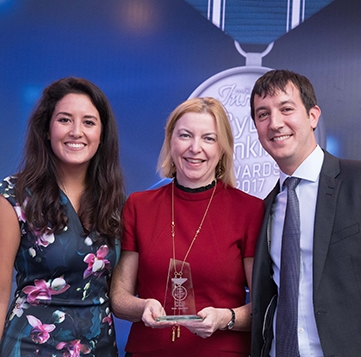 Marsh is delighted to have been named as the winner of the Cyber Innovation (broking) award at the Insurance Insider London Cyber Awards 2017 for Cyber ECHO.  
Marsh's Cyber ECHO is a global excess cyber risk facility that provides more reliable insurance coverage for organisations around the world.  Cyber ECHO brings greater stability to the excess market with up to US$50 million in "follow form" coverage for clients of any industry sector and risk profile around the world. Underwritten by leading Lloyd's of London syndicates, the facility is designed to respond consistently to the terms and conditions outlined in the primary cyber policy. Such follow form language helps to mitigate coverage ambiguities that can sometimes lead to costly disputes and/or delays in claims payments.
The facility also includes a pre-priced option that allows insureds to reinstate policy limits, should they experience a cyber event during the policy period that has the potential to exhaust their policy limits.  It was launched in January 2016, after a series of high-profile cyber losses prompted underwriters to become more selective and reduce the amount of capital they were willing to deploy on certain risks – especially those involving healthcare and payment card data.
The award was announced on 29 September in London, held by insurance industry publication Insurance Insider to recognise the market's achievements in cyber risk.
Congratulations to the team involved.