Marsh's FINPRO practice Wins Innovation Award in Inaugural European Risk Management Awards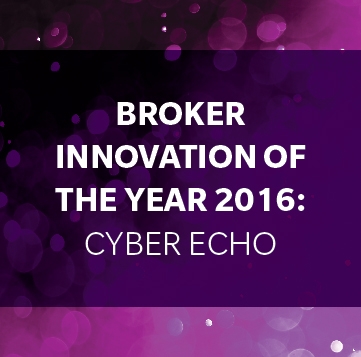 Marsh's FINPRO Practice has received the Broker Innovation of the Year Award for its ECHO Excess Solutions suite (comprised of Cyber ECHO and Financial Lines ECHO) at the inaugural European Risk Management Awards.
Hosted by the Federation of European Risk Management Associations (FERMA) and Commercial Risk Europe magazine, the awards celebrate industry excellence, high achievement, and innovation among the European insurance and risk management community.
The Broker Innovation of the Year Award recognises the innovations in customer care by firms providing vital services to the European corporate risk management market and risk transfer community in the past 12 months. The judging panel included presidents and directors at many of FERMA's national member associations across Europe, as well as leading risk and insurance managers within the federation.
Addressing terms and conditions in excess policies, which can serve as barriers to recovery from insurers in the event of a loss or contribute to significant delays in recovery, FINPRO's ECHO suite provides clients with efficient excess coverage solutions that provide terms and conditions consistent with those in the followed primary policies, while offering a number of additional client benefits such as limit reinstatements and additional sublimits that "drop-down" to attach excess of the sublimits in the underlying policies.
Cyber ECHO provides excess cyber cover and Financial Lines ECHO is a similar offering for other classes of management liability insurance (directors and officers, employment practices, pension trustee/fiduciary, commercial crime, and public offering of securities). Together, Cyber ECHO and Financial Lines ECHO are designed to help clients avoid common pitfalls in standard excess policies and aid in swift recovery in the event of a loss.