Phil Angus named "Insurance Personality of the Year"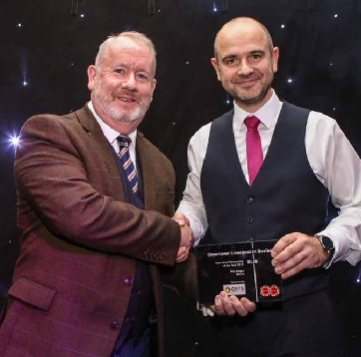 Phil Angus, leader of Marsh's Corporate business in Liverpool, was honoured at the fifteenth annual Livercool Awards, hosted by Downtown Liverpool in Business.
The awards recognise some of the leading and most influential business men and women in the Liverpool region. Phil overcame a high calibre of nominations to win the award, through a combination of assessment by the awards panel and votes from business contacts.
Phil has led Marsh's operation in the city for five years, focusing on delivering risk management and insurance solutions to a variety of local and international businesses.
Phil said: "It is a great honour to have been awarded Downtown's Insurance Personality of the Year, which is a reflection of Marsh's success across the Liverpool region in recent years. I'm very proud of the support I receive from my colleagues at Marsh, as it enables us to provide excellent service to our valued clients."