Social Impact
Marsh and its parent company Marsh & McLennan Companies (MMC) share a proud history of services and support to the communities in which we operate and where our employees live and work. We commit at all times to conducting business in a responsible way and demonstrate our Social Impact through a range of programmes and activities. The core elements of our Social Impact programme are Charity Partnerships, Employee Volunteerism and Fundraising. Our programme comprises the following:
Marsh & McLennan: UK Strategic Charity Partnership 2021-2023

As voted for by our UK Colleagues, Marsh & McLennan have appointed Ambitious about Autism as our UK Strategic Charity Partner 2021 – 2023.

Over the next three years, we'll be working together to transform the lives of young people with autism across the UK.

We'll be bringing together our colleagues across Marsh & McLennan to champion neurodiversity, inclusive workplaces, open up career paths and become a more autism confident employer.

Our colleague-led partnership will offer inspiring opportunities to learn more about autism, take part in fundraising and engagement activities.
Marsh Partner Charities
To further support our communities, Marsh has established a multi-year partnership with six UK charities, which have been carefully selected to help us make a positive difference to the people, communities and business areas in which we work.
Marsh's donation programme is administered centrally. The Company establishes a multi-year partnership with those charities, agreeing with each at the outset of our association a particular project or activity which our donation will fund, and then working with the charity to ensure its achievement. View the six current selected charities.
Please note that Marsh is not accepting new partnership requests at this time. We thank you for your interest in our firm.
Matching Gifts Programme
Marsh supports individual colleague donations to charities, by matching up to USD $1,000 (or equivalent) per person, per year.
Payroll Giving
Marsh adds 10% to employees' payroll donations to charities of their choice via Give As You Earn.
Employee Volunteering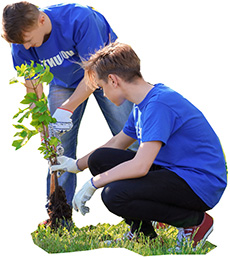 Our parent company, Marsh & McLennan Companies, publishes a Corporate Citizenship Report biannually. From volunteering to client work to diversity initiatives, the report features stories of the good work our colleagues have done around the world.
Marsh staff are encouraged to engage with, and contribute to the well-being of their local communities. This support varies from country to country and is demonstrated in a variety of ways, including the provision of a day's paid leave to assist on a community project and having a portion of an employee's charitable fund-raising matched by the company.
For more information on Marsh's community and charitable activities in the UK, please contact Helen Lam, Head of Social Impact, Marsh UK&I.
The Carbon Trust Standard

Marsh & McLennan Companies in the UK is proud to have been awarded The Carbon Trust Standard mark of excellence in recognition of measuring, managing and reducing carbon emissions. It is great recognition of our achievements in carbon reduction and demonstrates our commitment to reducing carbon emissions year on year. For more information, visit The Carbon Trust.