Video webcast: On Friday, 10 February 2017, experts from Marsh and Allen & Overy outlined proposed insurance solutions to insuring across borders without passporting in a post-Brexit world.
Research and Briefings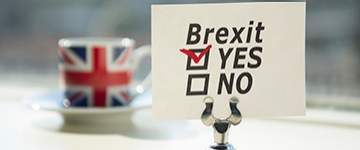 In preparation for the UK leaving the European Union (EU) on 29 March 2019, organisations will need to plan for all possible outcomes of Brexit negotiations.
Read More
In the referendum held on 23 June 2016, the United Kingdom (UK) voted to leave the European Union (EU).
Now that the referendum is over, companies will need to consider the impact the exit will have on risk and insurance issues. While the UK's relationship with the EU will undoubtedly change, the exact implications of the UK's decision to leave the EU are as yet unclear.
However, there are some key areas companies should be considering, including:
Market volatility.
Material change in risk.
People issues.
Passporting issues.
Changes in the legal and regulatory environment.
Companies should keep a close eye on developments during this period and have a plan in place to address various outcomes of future negotiations.
3 Areas of Focus for Risk Managers
With the UK vote to exit the European Union (EU), risk managers need to be aware of three critical areas post-Brexit. Learn more about them in our full infographic.