Moving Towards Brexit
Preparing for Uncertainty
The UK formally left the European Union (EU) on 31 January 2020 and entered into a transition period, which will last until 31 December 2020. During the transition period it will be "business as usual," as this period is intended to provide the UK and the EU with time to negotiate the details of its future relationship, ready for implementation at the end of 2020.
Until the negotiations conclude, the existing uncertainty surrounding the impact of Brexit remains. It is, therefore, imperative that businesses follow the progress of these negotiations, and consider how the potential outcomes impact risk and insurance issues. Some of the areas businesses should continue to focus on are:
Market volatility
Material change in risk
Impact on employees and customers
Impact of loss of passporting rights
Changes in the legal and regulatory environments
Businesses should have strategies in place and, where possible, revisit such strategies to ensure they align with the progress of the discussions between the UK and the EU, in particular in the context of the future trade relationship. Marsh will also be monitoring the discussions, and providing insight and advice on Brexit-related risk management needs.
Brexit - The Impact on Marsh
Marsh is committed to ensuring that at the end of the transition period, we can continue to provide our European Economic Area (EEA) clients with continuity of service for their risk and insurance needs.
Marsh has, therefore, established two UK branches of our Irish and Belgian European entities. These new UK branches, alongside our existing European offices, will enable us to continue our existing relationships with our EEA clients after the end of the transition period, and provide our EEA clients with access to our expertise and global network.
Brexit Risk Insights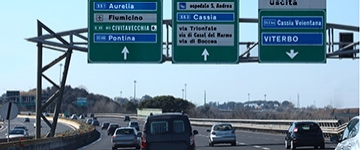 Requirements for motorists following the end of the transition period are still unknown, but from 1 January 2021 may require similar arrangements to a "no deal" Brexit.
Read more
3 Areas of Focus for Risk Managers
With the UK vote to exit the European Union (EU), risk managers need to be aware of three critical areas post-Brexit. Learn more about them in our full infographic.