Global Maritime Issues Facing the Shipping Industry
Our 2019 Global Maritime Issues Monitor, conducted in partnership with the Global Maritime Forum and the International Union of Marine Insurance (IUMI) looks at some of the critical issues facing the marine industry.
Introduction
The report examines the likelihood of 18 maritime issues based on research among senior maritime stakeholders across 46 countries globally.
In this, the second annual Global Maritime Issues Monitor, it's interesting to look at where perceptions have changed in the year since our inaugural survey.
Once again, we asked maritime leaders to share their views on the important issues of the day including:
Which events are most likely to occur?
Which would have the most impact?
How prepared is the industry should such events unfold.
We added some additional issues for our respondents to react to this year. 
The report undertakes deep dives into the themes of "Workforce of the Future," and "Getting to Zero," in which we look at the issues ranging from gender diversity in the workforce to zero-carbon fuels.
Methodology
Our survey respondents included board members, C-suite, and functional decision makers from the private sector alongside government and civil society representatives.
They were asked to rank a series of global maritime issues on their potential impact to seaborne trade, the likelihood of different events occurring over the next 10 years, and the maritime industry's preparedness for these events.
The survey and analysis presented in this report provides insight on a number of maritime issues and looks at how well prepared the sector is to meet the challenges. 
2019 Annual Summit
The Global Maritime Issues Monitor 2019 will be launched October 30, 2019 at the Global Maritime Forum's 2019 Annual Summit in Singapore.
The annual summit convenes the leaders from across the maritime spectrum that have the will to address the burning issues facing the maritime industry.
Their task will be to share their ideas on the challenges facing the maritime industry and to explore how the global maritime industry can be an agent of positive change – for business and society.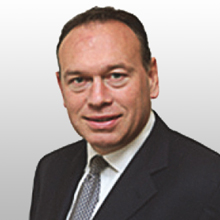 Marcus Baker, Global Head of Marine and Cargo at Marsh JLT Specialty will also be attending the summit, to help shape the future of global seaborne trade.

Marcus is a member of the Advisory Board for the Global Maritime Forum and has over 35 years' experience in the marine industry.

He has been instrumental in developing innovative marine products and solutions placed in the London, European and global insurance markets.