Mike Poulos Wins Global Leaders in Consulting Award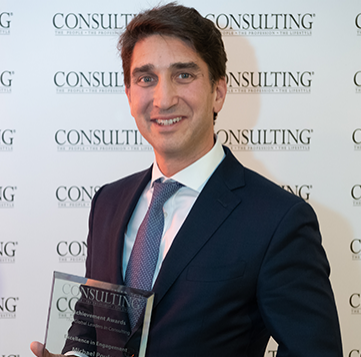 Consulting magazine has named Mike Poulos, Global Head of Client Advisory Services (CAS), as a recipient of its Global Leaders in Consulting award for Excellence in Engagement. The magazine's annual award identifies the global leaders in the consulting profession who are not only making a worldwide impact, but also display "outstanding leadership qualities and exert extraordinary influence in their firms, for their clients, and over the entire consulting profession."

"Mike has been a great leader throughout his consulting career, first at Oliver Wyman and for several years now at Marsh," said John Drzik, president, Global Risk and Digital. "His well-deserved award is a testament to the strides we are making in building a global advisory business within Marsh and the quality of our team's client service."

"I am honored to be recognized as a global leader in consulting and proud to be part of the industry-leading team here at Marsh," said Mr. Poulos. "It also underscores the confidence our clients put in us as risk advisors who deliver deep, data-driven insights, actionable strategies, and high-impact outcomes."

Over the past year, Mr. Poulos spearheaded the development of CAS into a global, industry-leading division of Marsh. This entailed combining advisory units under one umbrella, identifying and appointing regional and country leaders, and developing a vision for CAS' future growth.
Expanding CAS' cyber advisory offerings and thought leadership capabilities has been a particular focus for Mr. Poulos. Over the past year, Marsh introduced a new Cyber Exposure Quantification tool that through scenario modeling enables clients to understand the impact of a potential cyber event, what insurance investments to make, and how to prioritize loss mitigation actions; and hired Kevin Richards to the CAS team to lead Marsh Risk Consulting's cyber consulting efforts worldwide.