Linda Foppiano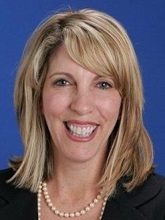 HR leader for Global Operations, Advisory and Functions
Linda is the Human Resources leader for Global Operations, Advisory and Functions at Marsh.  Prior to this, she was the HR leader for Specialty and Placement and Operations and Technology.
Prior to joining Marsh in 2012, Linda held several roles within CitiGroup, spanning both the Consumer and Corporate Banks.  Toward the end of her tenure she was Global HR Head of Enterprise Operations and Technology and Global Corporate Services.
With more than 21 years of human resources experience as a leader in HR, Linda has partnered with diverse client groups, providing thought leadership on organizational redesign, outsourcing strategy and executive coaching, all while delivering key talent priories for the business.
Linda is a certified executive coach and certified in Hogan Personality Assessments and Myers Briggs. She holds a BS in Psychology and Business from Stony Brook University.