Brannan Johnston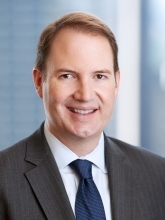 Practice Leader, Marsh Advisory, Strategic Risk Consulting
CURRENT RESPONSIBILITIES
Brannan Johnston is the Practice leader for Marsh Advisory's strategic risk consulting solutions. With a core expertise in strategic risk management, Brannan provides cyber risk management strategy, enterprise risk management, and business continuity planning consulting services for US, multinational, and international clients.
EXPERIENCE
Brannan's previous roles include: 
Managing the non-traditional data business for Experian's US credit bureau. He led acquisitions, and was responsible for the income and wealth product lines.

Head of risk management and operations for the global leveraged finance group of The Carlyle Group; built the strategic risk management unit.

Founding member and managing director of ERisk, a risk-management software and consulting firm; product owner of an enterprise risk management analytics platform which estimated the economic capital requirements for institutions including a member of the World Bank, the Farm Credit System, and numerous regional banks.

Risk management consultant at Oliver Wyman, a leading strategy consulting firm and Marsh & McLennan company.
His experience also includes: continuous monitoring of the cybersecurity posture of third party vendors for a major North American grocery store chain; risk-based pricing for risk insurance in emerging markets incorporating the risks of terrorism, currency crisis, and war and civil disturbance for a member of the World Bank; capital adequacy assessment for numerous US regional banks incorporating economic capital models for credit, operational, and market risks. Incorporated capital requirements into risk-based pricing and profitability models; and income and wealth estimation models for major US credit card companies.
EDUCATION
Bachelor's degree in economics from Princeton University (Summa Cum Laude and Phi Beta Kappa)

MBA (with honors) from the Wharton School at the University of Pennsylvania