Lisa Kremer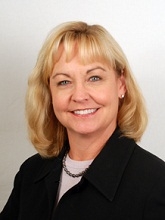 US Practice Leader, Marsh Advisory's Risk Consulting Solutions, Emerging Risk Management
CURRENT RESPONSIBILITIES
Lisa Kremer is a US practice leader for Marsh Advisory's Risk Consulting Solutions and is based in the San Francisco office. Lisa is skilled in the development and implementation of strategic risk management principles and practices, particularly in emerging risk management methodologies. She has extensive industry and project scope experience.
EXPERIENCE
Lisa has more than 20 years of consulting experience. During this time, she has focused on all aspects of emerging risk managment: risk assessment, infrastructure and process improvement, and risk mitigation. She has advised and conducted enterprise risk assessments, including the development of strategic risk management plans tied to corporate strategic plans and capital budgeting cycles.
Lisa's experience includes assisting in developing quantitative risk models for individual risks and evaluated risks from a portfolio perspective as well as assisting in developing and implementing technical solutions that provided risk data collection, aggregation, storage, display, and reporting functionality.
She has delivered an ongoing review of risk management methodology and provided guidance on keeping emerging risk management alive within an organization. She has provided professional standards oversight on consulting projects. Lisa has also engaged in alternative risk financing evaluation, including captive feasibility studies, and coordinated with regulatory personnel and client organizations in the creation and implementation of captive insurance companies.
EDUCATION
•    BA in economics (magna cum laude), University of California, Los Angeles (UCLA), Los Angeles, California
•    MBA in finance (honors), University of Southern California (USC), Los Angeles, California
AFFILIATIONS
•    Published articles and frequent speaker on ERM-related topics
•    Taught graduate and undergraduate courses relating to risk management, finance and corporate strategy