Mark Crites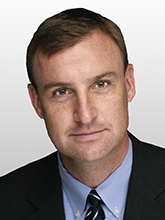 Global Practice Leader, Valuation Services Practice, Marsh Risk Consulting
CURRENT RESPONSIBILITIES
Mark Crites is a senior vice president with Marsh Risk Consulting's Valuation Services Practice, based in our Atlanta, GA office and provides clients with a wide range of valuation analyses including building, improvements, contents (machinery and equipment) valuations, fixed asset management consulting, and depreciation analyses. His analysis supports clients in need of property insurance analysis, M&A and strategic planning, financial and tax compliance, and litigation support.
EXPERIENCE
With over 19 years of valuations experience, Mark has been engaged by companies with facilities in Europe, North and South America, Africa, Asia, and Australia. His experience encompasses areas such as automotive; consumer business; energy production, transmission, and distribution; technology; financial services; food service; healthcare; hospitality; mining; plastics, pulp, paper, and converting; communications and media; textiles; transportation, et al.
Mark has provided opinions for allocation of purchase price, impairment analysis, fresh-start accounting, restructuring support, merger and acquisition due diligence, like-kind exchange and sale lease-back analysis, interest expense allocation, tax and financial compliance, insurable value calculation, property accounting, tax consulting, and liquidation analysis.
Mark's litigation experience includes valuation analysis, deposition, and pre-filed testimony related to property tax litigation associated with functional obsolescence, property damage claims, authorization of the purchase and sale of assets, non-compete agreements in the International Court of Arbitration, and subrogation claims
Before joining Marsh, Mark was a director in the valuation practice of an international consulting company. Prior to that, he held leadership positions with the valuation services practice of several of the big four accounting firms.
EDUCATION
•    BS in building construction, Georgia Institute of Technology
•    AS in mechanical engineering technology, Augusta Area Technical School
AFFILIATIONS
•    American Society of Appraisers, Accredited Senior Appraiser
•    Member – Royal Institute of Chartered Surveyors