At Marsh, our competitive advantage is our people. Ideas, innovative thinking, relationships, and solutions are imperative for success in our industry. We value people who are collaborative, innovative, demonstrate adaptability, learning agility, and who want to make a difference in their workplace and community. TRAC is a two-year program designed to attract and develop the next generation of leaders at the firm. Candidates can express interest in a risk or specialty TRAC.
RISK TRAC PROGRAM
Risk TRAC associates participate in two 12-month rotations, where they gain hands-on experience in client management and insurance market‑facing roles.

SPECIALTY TRAC PROGRAM
Specialty TRAC associates are placed in an industry specialty (Aviation, Construction, Energy, Marine, Private Equity) for two years, where they gain exposure to client management and insurance market-facing roles.

 CLIENT MANAGEMENT
Develop in-depth understanding of various clients, their strategic imperatives, and risk exposures.
Manage day-to-day client concerns pertaining to their specific insurance program.
Monitor clients' operations to ensure insurance programs reflect operational changes.
Assist sales teams in business development opportunities.
INSURANCE MARKET-FACING

Gain a thorough understanding of our clients' insurance programs and corresponding insurance markets.
Run analytics and evaluate current client programs in preparation for annual insurance renewals.
Assist in the negotiation process with insurance carriers.
Analyze and compare market submissions.
WHAT HAPPENS AT THE END OF THE PROGRAM?

When you complete the program, your journey is really just beginning. Your program manager will work with you to identify positions within Marsh where your skill set and experiences can be best utilized so you can continue to add value to the company and grow as a professional.
LEARNING AND DEVELOPMENT
TRAC associates (TAs) begin the program by attending a formal orientation at our New York City headquarters, where they learn about Marsh's organizational structure and strategic vision, as well as meet and network with senior leaders. Over the course of the two years, TAs periodically come together as a class to participate in business-specific learning activities and in training that enhances leadership and development skills. TAs are assigned to teams where they will contribute to a business project that is sponsored by and presented to senior management.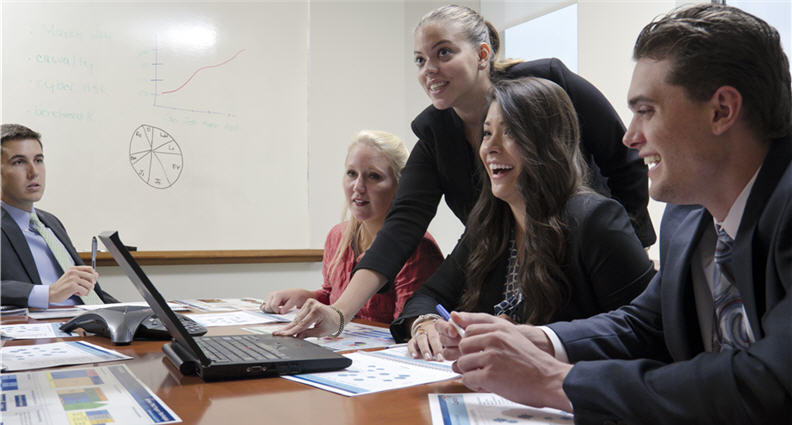 BUSINESS CASE TEAM PROJECTS
At the mid-point of the program, associates are assigned to teams to research and develop solutions to a "real world" business case, culminating in presentations to senior management.  Leaders in the firm partner with each team to guide them through the process.
TRAC MENTOR PROGRAM
Mentorship is a key component of the TRAC Program. At Marsh we understand the importance of having multiple mentors over the course of one's career. As such you will have a pool of senior level managers (by location) who will serve as mentors.
LOCATIONS
TRAC associates will be placed in offices across the country:
Atlanta
Chicago
Houston
Los Angeles
New York

San Francisco
HOW TO APPLY
Please visit our recruiting calendar to learn more about our campus visits and recruiting events. If we are scheduled to visit your campus, please join us at the career fair or recruiting event and apply via your school's career services job positing system. If you are interested in the Full-Time TRAC Program, please apply here.
Please check back in late August 2016 as we will be accepting applications very soon.   For now, we'd like to get to know you more on a personal level by completing an introduction selfie video! It's fun and will only take about 5 minutes to complete. Use this link to complete the video!