TRAC Program
At Marsh, our competitive advantage is our people. Ideas, innovative thinking, relationships, and solutions are imperative for success in our industry. We value people who are collaborative, innovative, demonstrate adaptability, learning agility, and who want to make a difference in their workplace and community. 

The TRAC Program is a two-year training program designed to provide an accelerated career path to high potential college graduates through structured and experiential learning, gaining hands-on experience by rotating through two of the three areas of our insurance broking business: Client Management, Client Advisory and Placement.  Some TRACs may be placed in a non-rotational assignment (Aviation, Energy, Cyber, Environmental, etc.) for the full two years, as they will have client management, client advisory and placement responsibilities within a single department.

Key components of the program include:
Hands on experience in client management, client advisory and/or placement
Two 12-month rotations in two of the three areas above or a single assignment in a department which provides experience in all three areas
Structured learning curriculum, complemented by classroom training.
Senior level mentor support
Buddy program (peer mentors)
Group projects assigned by and presented to senior management

12-MONTH ROTATION: CLIENT MANAGEMENT
Develop generalist knowledge of multiple lines of coverage
Manage day-to-day client concerns and monitor their operations
Collaborate with sales teams in business development opportunities
DISTRIBUTION (NATIONAL BROKERAGE & GLOBAL RISK MANAGEMENT)
Distribution teams are responsible for the retention of existing clients, acquisition of new and expanded business, and the day-to-day servicing of accounts. These teams manage the client relationship, facilitate the partnership with the placement, advisory, and claims, and are the primary point of contact for as long as we have our clients.
MULTINATIONAL CLIENT SERVICES (MCS)
MCS teams guide clients through the global patchwork of local insurance regulations and customs that impact clients' insurance strategy. MCS helps clients optimize their global insurance program design, provide efficient program administration, and deliver actionable intelligence from around the world.

PRIVATE EQUITY AND MERGERS & ACQUISITIONS (PEMA)
Marsh's PEMA teams develop solutions that help corporations, private equity firms, alternative asset managers, lenders, and infrastructure investors manage M&A risks. Dedicated teams of advisors and attorneys worldwide work across Marsh and other Marsh & McLennan Companies businesses to help provide specialized, industry-specific depth.
12-MONTH ROTATION: CLIENT ADVISORY
Gain subject matter expertise in a specific line of coverage
Advise clients on risk management solutions which align to their strategic imperatives and risk exposures
CASUALTY ADVISORY
Marsh's casualty professionals create solutions that range from traditional transactional casualty insurance programs—both primary and excess—to strategic financing and integrated risk programs. Casualty colleagues are committed to providing expert analysis on available limits, retentions, coverage wording, and pricing to help achieve each client's risk management objectives. Casualty coverages include general liability, automotive liability, workers compensation, product liability, professional liability, and environmental/pollution liability.

PROPERTY ADVISORY
Marsh's Property Practice offers superior insurance-market insight, global resources, and technical expertise to help clients face the world of property risk successfully. Property has a broad range of industry specialties, including real estate, financial institutions, life sciences, construction and retail. Marsh has specialized property expertise in every business and industry that impacts our clients. Property insurance coverages often times have a focus on hazard risks, such as terrorism, hurricanes, earthquakes, floods, and other natural disasters.

FINANCIAL & PROFESSIONAL (FINPRO) ADVISORY
FINPRO professionals provide counsel regarding financial and professional coverages for clients. Traditional FINPRO coverages include directors' and officers' liability (D&O), employment practices liability (EPL), errors and omissions liability (E&O), fiduciary liability, product recall, crime insurance, and kidnap/extortion and ransom. FINPRO also advises on non-traditional coverages such as representations and warranties insurance, tax opinion guarantee insurance, and various internet liability solutions.
12-MONTH ROTATION: PLACEMENT
PROPERTY, CASUALTY OR FINPRO PLACEMENT (COMMERCIAL PLACEMENT & QUALIFIED SOLUTIONS GROUP)
Placement teams engage with insurance companies to structure and place insurance programs.  In addition, Placement teams in each of our risk practices run analytics and evaluate clients' insurance programs, cultivate a thorough understanding of insurance markets, assist in negotiations with insurance carriers and secure and compare submissions.
NON-ROTATIONAL DEPARTMENTS
AVIATION
Marsh's Aviation & Aerospace Practice is broker to some of the world's largest airlines, manufacturers, helicopter operators and airports. Our clients, large and small, choose Marsh because they value our specialized knowledge, not only of the aerospace insurance markets, but also our knowledge of their businesses. We offer expertise in airlines, general aviation, aviation products liability and space projects.

ENERGY
Marsh's Energy Practice is at the forefront of advising energy companies on risk and insurance issues impacting operational success. Operations are led from nine strategic hubs, but as a single global organization, our energy experts offer market leading global risk solutions while being able to remain close to our clients' operations. We offer a deep understanding of industry issues primarily organized around two specialty product lines: upstream energy and downstream energy (including renewables).

ENVIRONMENTAL
Marsh's Environmental Practice helps organizations navigate an increasingly complex landscape by providing an understanding and assessment of environmental risks, determining appropriate risk management solutions to address risks, identifying and negotiating environmental insurance solutions, and, where necessary, providing claims management expertise.

MARINE
Marsh's Marine Practice is a leading advisor to the maritime industry on risk and insurance issues. With almost 600 dedicated professionals worldwide, the Marine Practice places approximately US $3 billion in insurance premiums into marine markets globally. The maritime industry demands specialist knowledge; our product lines drive our global service approach and augment our capabilities with professionals who are dedicated to providing expertise and innovation in hull and machinery, marine liability, protection and indemnity, and marine cargo.

CYBER
Marsh's Cyber Practice assists clients in securing a cyber strategy that is multidimensional and holistic, and that accounts for the entire enterprise: operations, compliance, legal, finance, communications, and the board of directors. The Cyber team defines risks and designs an effective cyber risk management program to help protect clients by employing a proven five-phase approach: assessment, prevention, preparation, response/mitigation, and remediation.

SURETY
Marsh's Surety Practice provides consultative surety services, including executing bonds, reviewing contracts, and obtaining bonding capacity from surety companies. We support corporations and construction contractors with a dedicated, global network of specialists who know the industry and its characteristics. The Surety team assists clients by conducting financial analysis and benchmarking, surety risk profile analysis, bond approval and execution, contract review and analysis, bond placements and negotiations, and indemnity analysis and negotiations.
LEARNING AND DEVELOPMENT
TRAC Associates begin the program by attending a formal orientation at our New York City headquarters, where they learn about Marsh's organizational structure and strategic vision, as well as meet and network with senior leaders.

Over the course of the two years, TRACs periodically come together as a class to participate in business-specific learning activities and in training that enhances leadership and development skills. TRACs are assigned to teams where they will contribute to a business project that is sponsored by and presented to senior management.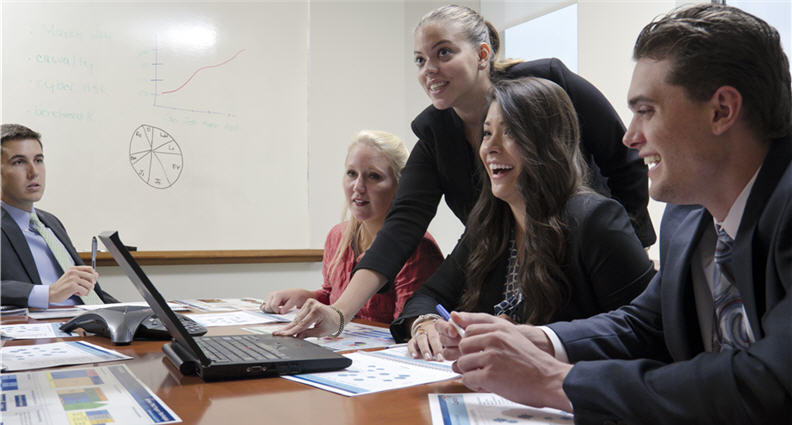 TEAM CHALLENGE
At the mid-point of the program, TRACs are assigned to teams to research and develop solutions to a "real world" business case, culminating in presentations to senior management.  Leaders in the firm partner with each team to guide them through the process.
TRAC MENTOR PROGRAM
Mentorship is a key component of the TRAC Program. At Marsh we understand the importance of having multiple mentors over the course of one's career. As such you will have the opportunity to meet with senior level managers in your location to select who will serve as your mentor.
LOCATIONS
While on program, TRAC Associates are located in:

Atlanta, Georgia
Boston, Massachusetts
Charlotte, North Carolina
Chicago, Illinois
Dallas, Texas
Houston, Texas
Los Angeles, California
New York, New York
Philadelphia, Pennsylvania
San Francisco, California
WHAT HAPPENS AT THE END OF THE PROGRAM?
When you complete the program, your journey is really just beginning. Your program manager will work with you to identify positions within Marsh where your skill set and experiences can be best utilized so you can continue to add value to the company and grow as a professional.

HOW TO APPLY
Our recruiting process for the Full Time TRAC Program will open in Mid- August.  Click HERE to learn more about our recruiting events and application deadlines.