Health Care Provider Excess Loss
U.S. health care reform is forcing change in health care reimbursement methodologies: there will be more focus on improving and measuring patient outcomes and increasing the overall quality of care provided. Medicare reform is leading the way as some health care providers are establishing patient centered medical homes (PCMH) and medical neighborhoods while other are collaborating with other organizations to form accountable care organizations (ACOs) as a way to address reduced reimbursements.
All of this activity is creating a movement: hospitals and physician groups are in the process of changing their reimbursement methodologies for their commercial and Medicaid populations in the form of "bundled payments" or capitation. As a result, they are looking for ways to help control their losses for patient catastrophic illness and accidents.
Who It's for:
"At Risk" health care providers including:
Hospitals.
Physician groups.
Accountable care organizations (ACOs).
Physician hospital organizations (PHOs).
Independent physician organizations (IPOs).
Integrated delivery systems.
What You Get:
Managed care contract risk evaluation and assessment.
A detailed evaluation of your current provider excess loss insurance program if your organization already purchases it.
Access to all provider excess insurers.
Detailed insurance carrier proposal coverage and cost comparison with "deductible modeling" using your actual claims data.
Competitive pricing.
Evaluation of insurance carrier value-added services—organ transplant services, discounted Rx networks, specialized neonate and care management services, etc.
Ongoing claims payment "trouble-shooting" and dispute resolution assistance with Marsh's claims specialists.
Provider Excess Loss Insurance
Provider excess loss (PEL), also known as provider stop loss, is insurance designed to protect the financial stability of a health care provider by limiting its exposure to catastrophic individual health claims from services the provider has contracted to provide to managed care plan members.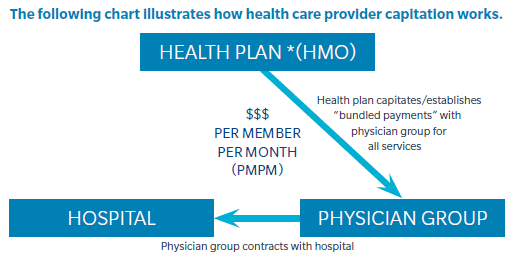 Insurance Company Proposal Evaluation
Marsh has a team dedicated to the placement and service of provider excess loss insurance. The team provides a detailed analysis of insurance carrier proposed coverage and costs. To help evaluate appropriate deductible levels, Marsh provides sophisticated "deductible modeling" using your actual claims data. The PEL team also evaluates potential organ transplant networks and value-added services that are affiliated with each insurance company. These include but are not limited to:
Organ Transplant Networks
OptumHealth.
CIGNA LifeSOURCE.
LifeTrac.
Cofinity.
INTERLINK.
Strategic Health.
Coalition America.
Value-Added Services Vendors
Presidio PULSE™ specialty pharmacy solutions (hemophilia).
Presidio PULSE™ comprehensive analytic auditing services.
Neonatal care management via The Assist Group.
Invasive cancer.
Rare disease management.
Trauma/burns/multi-system organ failure.
End-stage renal Disease (ESRD).
High risk pregnancy management.
National PPO network and negotiation services.