David Jacob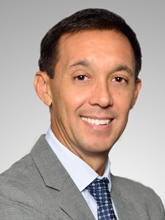 Regional CEO, Asia
David was appointed Regional CEO in September 2016. He leads Marsh Asia, which serves clients in the world's fastest-growing region, comprising: China, Hong Kong, India, Indonesia, Japan, Korea, Malaysia, Myanmar, the Philippines, Singapore, Taiwan, Thailand, and Vietnam.
David has 26 years of experience in the Insurance industry. He began his career in 1990 with Marsh in New York where he worked in the Multinational Practice looking after risk management programs of Fortune 100 companies as they expand overseas. He then moved to the Marsh Philippines operation in 1996 where he ran business development before eventually being appointed as CEO in 1999. He held this position until his transfer to Marsh Hong Kong as CEO. Most recently, David served as Head of Sales, Asia Pacific, as well as Head of Specialties, Asia – positions he had held from August 2010.
David holds a Bachelor of Science degree in Business Administration from the University of Arizona.