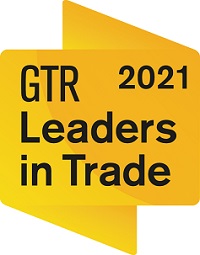 Marsh is honored that its Credit Specialties practice has received the "Leader in Trade for Sustainability" 2021 award by the Global Trade Review (GTR) publication.
Credit Specialties drew on the full breadth of Marsh McLennan's unique offering on ESG and knowledge of the evolving nature of regulation. This award takes account of Marsh's work to help clients understand their sustainability-linked footprint — not only at a corporate level but also at an asset level (whether physical or linked to a trade flow/contract), as this is the level at which insurance (and financing) is often sought. Additionally, Credit Specialties was able to demonstrate how Marsh supports clients in using this knowledge to inform their strategy and improve their footprint, thereby accelerating transition.
Other examples of Marsh's work put forward as a part of Credit Specialties' submission include:
Working with commodity traders to future-proof their businesses by identifying proactive transition focused strategies.
Placing an insurance program for a leading energy company which mirrors the performance targets included in a recent green bond issuance.
Supporting bank clients to insure credit risk derived from their portfolios of ESG assets (such as renewable energy or social projects).
Developing insurers' willingness to mirror the beneficial terms of ESG focused lending facilities in credit insurance policies.
Marsh recognizes the opportunity — and the obligation — we have to model the behaviors we want to see in the world and to be good stewards of the environment. ESG is at the heart of who we are and how we serve our clients and our communities. When we approach our business through this lens, we can champion the success of our company and all of our stakeholders without compromising the opportunities of future generations.
View the full list of Global Trade Review winners here.