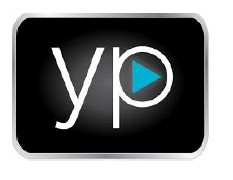 Marsh & McLennan's UK Young Professionals support network was founded in 2014 and initially in London, with fast expansion and contribution to our regional offices in Bristol, Birmingham, Leeds, and Manchester.
We have also extended our platform to Ireland to be seen as an effective UK & Ireland colleague resource group.
We aim to encourage young professionals to achieve their full potential and provide the ability to input into the future direction of MMC UKI.
Our mission is to develop, unify, and empower young professionals at Marsh to become the future leaders of the industry. We aim to achieve this through promoting:
Career, learning and professional development
Networking opportunities 
Driving Diversity & Inclusion 
Engagement and conversation with senior management 
Partnering with other D&I groups and external market entities
Key achievements so far:
Maintaining a mailing list of 600+ across Marsh UK
40+ Events held in 2020
Engaging with 8 Regional Offices
Signature Event – Exec Auction (December 2020) 
Executive Breakfast Series
Work From Home Wednesday Series
Collaborating with key external organisations such as The Insurance Institute Of London, Hiscox, AIG and many more!
Supporting charity work for a variety of different organisations/causes
Plans for the future
Continue to grow the Young Professionals Network and provide as many opportunities as possible for those in it.
Develop our engagement across our various partner networks across the UK and the wider MMC organisations.
Further external engagement with key insurers, market entities and other bodies.
Colleagues speak about their reason for participation and the difference the group has made across Marsh:
"The Young Professional CRG is a fantastic platform for those in their early careers to gain access to the variety of opportunity and resource available to them throughout the organisation. Inclusive and welcoming, it is a pivotal CRG to promote values and initiatives at the heart of the Marsh community."
— Aileen Croft, Chief Operating Officer, Marsh UK & Ireland
"The group has provided me with incredible opportunities to gain valuable insight into the experience of leaders across the business and network with colleagues I wouldn't otherwise have the opportunity to connect with."
— Nikoleta Facey, Account Executive
"As a Marsh Young Professional in a regional office, learning more about the business, leaders and individuals throughout the company has helped me form friendships in other offices, gain access to our leadership to ask questions and fully integrate myself into our business and its culture. The opportunities to think about work in a different way are often highlighted through the YP network with access to a variety of speakers I would otherwise not have met."
— Colette Crawford, Client Development Executive, UK Corporate
"I am passionate about developing talent and our Young Professional CRG provides a brilliant community for our Young Professional colleagues to discuss key issues relevant early in your career as well as an environment to promote the skills, learning and network for success. They also are pretty good at having fun too!"
— Alistair Fraser-Hawkins, Chief Executive Officer, UK Corporate
"The group is an asset to Marsh due to its agility; from personal development offerings to networking opportunities to health and wellbeing. The Young Professionals Group has and continues to provide support and investment in the Professionals of the future."
— Samantha Dickerson, Vice President