World Risk Review
Entering new territories can expose your business to a range of political and security risks. Equally, events can change rapidly in your existing countries of operation. How are you monitoring the political and security risks that your company faces?
To support clients in understanding and monitoring their risk exposures, we developed World Risk Review (WRR).
WRR is a proprietary country risk ratings platform, which provides risk ratings across nine insurable perils for 197 countries. The country risk ratings are generated by an algorithm-based modelling system. Ratings are updated monthly, and provide a forecast of the risk environment in the short to medium term.
 WRR helps you answer these key questions:
How bad is the risk security environment?
 How risky is it to do business in the country?
 How challenging is it to invest in the country?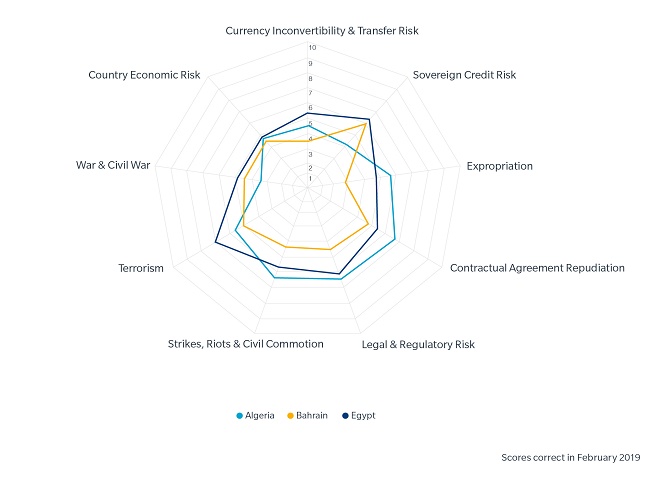 The platform enables you to:
Benchmark the risk environment across countries of interest.
Compare and contrast the risk environment within a country across nine perils:

Contractual agreement repudiation.
Country economic risk.
Currency inconvertibility.
Expropriation.
Legal and regulatory risks.
Sovereign credit risk.
Strikes, riots, and civil commotion.
Terrorism, war, and civil war.

Assess historical risk trends.
Extract the data and graphics generated by WRR to create succinct and bespoke reports.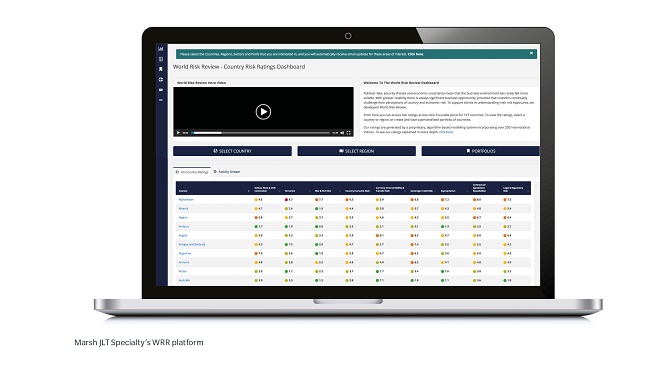 WRR's format promotes clarity for board-level discussion on exposure to risk, and helps evaluate whether insurance is required.
WRR is also an active part our brokers' daily activities. The platform provides brokers with an enhanced understanding of their clients' shifting insurance and risk management requirements. In-house analysts also use WRR to support political risk analysis. We write bespoke reports for clients, providing expert insight into their risk exposure across a portfolio of countries.