Building Material Dealers
BMD Advantage Insurance Program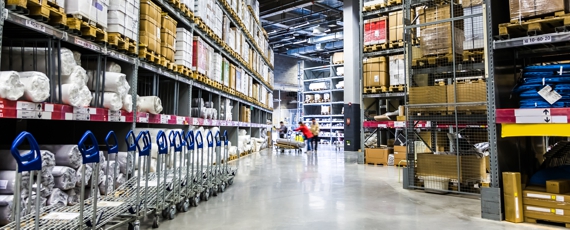 Building material dealers occupy a unique and important position within the industries they serve. They help drive innovation for new products as well as support industries through product knowledge, service, and expertise. Their continued operations are vital to the healthy functioning of the varying businesses they serve and industries as a whole. To help support Building Material Dealers, Marsh Canada Limited (Marsh) has brokered a tailored insurance solution to specially address the needs of this industry segment. This insurance solution is underwritten by Arch Insurance Company of Canada. 
BMD Advantage Insurance Program Benefits
Rates and Discounts - Group rates on insurance program quotes may save your business money. Further rate reductions and discounts available for eligible risks. 
Machine and Tool Rental Coverage - Flexible coverage available to help grow your operations and business as opportunities arise. Coverage includes rental equipment and tools for contractors and other third parties. 
BMD Endorsements - Industry tailored coverages and limits to protect against the day-to-day exposures that challenge your business and operations.
Limited Pollution Liability - Integrated limited pollution liability coverage to insure your business in special circumstances.
Optional Coverage
Professional Liability - Available professional liability coverage for those operations involved in design preparation for clients or contractors. 
DAS Legal Expense Insurance - Canada is becoming increasing litigious. Ensure sufficient protection and legal advice is available for your business with DAS Legal Expense insurance — underwritten by Temple Insurance Company.
Why Marsh? Why BMD Advantage?
Transitional Market - After 20 years of declining premiums, 2019 marks a significant shift in the marketplace. Insurers have begun raising rates across all lines. The BMD insurance programs may help mitigate the effects of a transitional marketplace.
Program vs. Traditional Policy - Programs can benefit from specialized rates and coverage, collective buying power, and can offer renewal stability. Moreover, programs are rooted in strong market relationships with insurers and can help shelter buyers from difficulties and other negative trends in the marketplace. 
Experience and Access - Whether your business is serving local, national, or international markets or customers, Marsh has the capabilities and capacity to bolster your business and help ensure continuity and growth.
 
PROGRAM DISCLOSURE
Your (Business Package or Product) coverages will be placed with a program administered by Marsh Canada Limited. Marsh Canada has engaged in a competitive marketing process to offer a competitive product.  We have negotiated this Program (Business Package) on a group basis with the insurer but we have not acted as a broker for any individual participant.    
This Program may be for a term of several years and may not be negotiated annually.
Information in this web page represents a synopsis of coverage and is provided as a reference only. The actual policy, including endorsements determines coverage. It contains exclusions, limitations and other provisions not referenced (or only briefly summarized) here and the policy should be consulted for full coverage terms, conditions and requirements. Deductibles may apply.  For exact terms, definitions, limitations, and exclusions, please speak with your licensed Marsh Canada Limited insurance broker, or refer to the policy wording. 
This web page is not intended to be taken as advice regarding any individual situation and should not be relied upon as such. The information contained herein is based on sources we believe reliable, but we make no representation or warranty as to its accuracy. Marsh shall have no obligation to update this publication and shall have no liability to you or any other party arising out of this publication or any matter contained herein. Marsh makes no representation or warranty concerning the application of policy wordings or the financial condition or solvency of insurers or re-insurers. Marsh makes no assurances regarding the availability, cost, or terms of insurance coverage.