Advantage - Hospitality Establishments
Property and Liability Insurance Program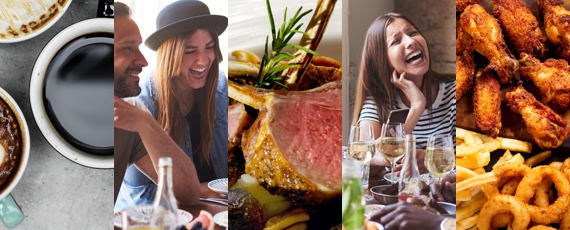 You know better than anyone else what it takes to run your business, and we know what it takes to help protect it. Advantage is the exceptional and cost-effective insurance program brokered by Marsh Canada Limited (Marsh) and underwritten by the Wholesale Underwriting Group (supported by leading Canadian insurance companies and underwriters at Lloyd's)… catering to all your hospitality insurance needs.
As a member of the hospitality industry, there are many challenges and risks associated with your business operations. As a business owner, it is important that you have the right insurance protection in place to help protect your property, employees, and avoid third-party liability claims. This is why it is essential to have the right program with the right coverages.
Marsh is pleased to provide access to our hospitality insurance program — Advantage. This is a general insurance program created to meet the insurance needs of the hospitality industry in Canada by providing coverage for Property, Crime, and Host Liquor Liability. The Advantage Insurance Program provides comprehensive insurance coverage designed for restaurants, pubs, bars, and other hospitality establishments.

Learn more about the Advantage Insurance Program for:
Take Advantage - Ask for a Quote
Contact one of our knowledgeable licensed Marsh insurance brokers to discuss your business insurance needs. Together we can help you take advantage of industry leading coverages to minimize the potential risks facing your business.

Ready to Apply?
Please complete the linked application.
Information in this web page represents a synopsis of coverage and is provided as a reference only. The actual policy, including endorsements determines coverage. It contains exclusions, limitations and other provisions not referenced (or only briefly summarized) here and the policy should be consulted for full coverage terms, conditions and requirements. Deductibles may apply.  For exact terms, definitions, limitations, and exclusions, please speak with your licensed Marsh Canada Limited insurance broker, or refer to the policy wording. 

This web page is not intended to be taken as advice regarding any individual situation and should not be relied upon as such. The information contained herein is based on sources we believe reliable, but we make no representation or warranty as to its accuracy. Marsh shall have no obligation to update this publication and shall have no liability to you or any other party arising out of this publication or any matter contained herein.  Marsh makes no representation or warranty concerning the application of policy wordings or the financial condition or solvency of insurers or re-insurers. Marsh makes no assurances regarding the availability, cost, or terms of insurance coverage. 
PROGRAM DISCLOSURE
Your (Business Package or Product) coverages will be placed with a program administered by Marsh Canada Limited. Marsh Canada has engaged in a competitive marketing process to offer a competitive product. We have negotiated this Program (Business Package) on a group basis with the insurer but we have not acted as a broker for any individual participant.
This Program may be for a term of several years and may not be negotiated annually.