Law Firm Insurance Program
For Policy Terms up to January 1, 2022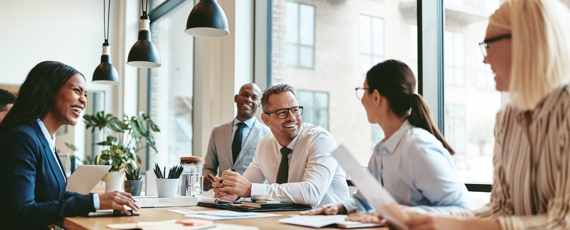 The cost of litigation has always posed a potential threat to the financial well-being of law firms. However, this threat has been evolving both in terms of escalating judgment amounts and the range of risks that could possibly give rise to such litigation — most notably cyber events. With the right advice and coverage, law firms can be properly prepared and remain successful even if they are targeted by litigation. Those who purchase inadequate coverage in this area are more susceptible to negative outcomes that could potentially even threaten their law firm's continued viability. 

Having a program of coverage, which sits excess of your firm primary provincial mandatory coverage, that properly safeguards the financial future of your practice should be the goal of every law firm. This begins with an examination of your firm's specific needs as it is in your best interest to ensure that the program you choose offers the most suitable protection. A good coverage program for law firms starts with comprehensive coverage for professional liability, outside directorship liability, and comprehensive crime, but the comparative merit of an insurance program should be determined by the actual coverage terms. The Marsh Canada Limited (Marsh) Law Firm Insurance Program offers many program differentiators and broad coverage terms for the defined coverages.
Program Differentiators
Marsh's program does not require existing clients to sign a Warranty Statement. If your current insurance requires you to sign a warranty for each renewal asking if your lawyers are aware of any circumstances that could give rise to a claim, then coverage could be jeopardized for your entire program limit if there is a dispute about who had knowledge and when. This warranty for each renewal could be direct or merely follow the underlying warranty which could create the same negative outcome.
Marsh's program contains a broad definition of "Act" which is the basis of coverage. This means that our program policy can be triggered under a wider range of circumstances than a policy with a "Negligent Acts" trigger of coverage under the policy. 
Marsh's program contains a broad Difference in Conditions drop-down feature. This means that our excess policy will "drop-down" when it offers broader coverage than the underlying policy (as it also sits excess of recoveries). 
Marsh's program contains a favourable Fraud Exclusion wording. It is important to review several of the exclusions in the primary policy since many excess policies follow-form primary wordings such as provided by LawPro — specifically the Fraud exclusion. Standard wordings may include a restrictive Dishonesty definition in the Fraud exclusion. We suggest you review this carefully. 
Coverage Overview
Professional Liability 
Limits up to $59,000,000 per claim/aggregate.
Comprehensive coverage through broad wording and definition of professional services.
Ontario Firms: Options to drop-down to the underlying Cyber Crime and Vicarious Liability sublimits.
Disciplinary defence cost coverage (sub-limited to $100,000 per claim).
General retention $10,000 per claim when not covered by an underlying insurance policy.
Outside Directorship Liability
For individuals serving as a director or officer of an outside entity when the insured firm has provided specific written request, direction or permission to serve in such capacity.
Limits up to $9,000,000 per claim/aggregate available (not to exceed the professional liability limit elected).
Automatic blanket coverage for all not-for-profit entities and private for-profit entities when declared on the application (excluding financial institutions and US-domiciled entities).
Financial Institutions, US-domiciled and publicly traded entities require underwriting review.
Comprehensive Crime
Limits up to $29,000,000 per claim/aggregate available (not to exceed the professional liability limit elected).
Blanket policy limit for most crime extensions.
Optional Cyber Insurance
Digital assets are transforming business models and creating new opportunities for growth, but they also create new risks that are unlike anything law firms have faced before. This optional coverage, under the Law Firm Insurance Program, provides up to $2,000,000 of coverage for:
Cyber incident response costs including IT forensics, legal, breach notification and crisis communications.
Cybercrime including social engineering, theft of personal funds, cyber extortion, ransomware attacks and unauthorized use of computer resources through cryptojacking or botnetting.
System damage and business interruption including full data re-creation, income loss and extra expense, additional extra expense, consequential reputational harm, and hardware repair and replacement.
Network security and privacy liability including management liability arising from a cyber events and regulatory fines and penalties.
Media liability including defamation and intellectual property rights infringement.
Cyber coverage can even help address other non-targeted threats including: 
Employee errors such as losing a laptop or forgetting to encrypt an email. 
Catastrophes like a computer virus infecting computers and taking months to eliminate. 
Disruptions to networks and ultimately revenue streams. 
Cybercrime is the fastest growing crime in the world, but standard property or crime insurance policies can be restrictive in the cover they offer. Marsh strongly recommends cyber coverage for its law firm insurance program clients. Please ask your Marsh licensed insurance broker for details. 
Why Marsh?
The Marsh Law Firm Insurance Program is designed to address a wide range of risks including professional liability, outside directorship liability, and comprehensive crime. Remember that the policy wordings and terms of all insurance programs are not all the same. Law firms should choose the Marsh Law Firm Insurance Program for the enhanced coverage it can provide. We can also address the cyber insurance needs of your firm with the appropriate additional coverage. 
Marsh has been helping lawyers protect their firms for over 30 years – and our insurance program is presently the coverage solution of choice for approximately 300 law firm clients in Canada with our preferred blend of broad coverage terms, program differentiators, and competitive price.
Other features of the Marsh insurance program include:
An online web application available at www.marsh.ca/lawyers for Ontario-based firms.
Dedicated and experienced claims service. 
Claims advocacy by lawyers.*
Access to premium payment options, including financing.
About the Insurers
This program is underwritten by insurers including London syndicates and Canadian-based insurers. Cyber insurance is underwritten by CFC Underwriting Ltd.
For more information, please contact your Marsh Canada Limited 
licensed insurance broker.
Firms with 10 or more lawyers should contact:
ROBERT FARQUHARSON: 416 868 2197 | Cell: 416 456 6500
robert.a.farquharson@marsh.com
or
MAUREEN MCHALE: 416 868 2345 | Cell: 416 420 0084
maureen.mchale@marsh.com
Firms with fewer than 10 lawyers can apply online at:
or contact
THERESA MUKOYI: 416 349 6614 | Cell: 647 232 9213
theresa.mukoyi@marsh.com or lawyer.service@marsh.com
*Note: Marsh employees do not act in the capacity of a lawyer or provide legal representation.
Your Law Firm Insurance Program coverages will be placed with a program administered by Marsh Canada Limited. Marsh Canada has engaged in a competitive marketing process to offer a competitive product. We have negotiated this Program on a group basis with the insurers but we have not acted as a broker for any individual participant. This Program may be for a term of several years and may not be negotiated annually.
Information in this brochure represents a synopsis of coverage and is provided as a reference only. The actual policy, including endorsements determines coverage. It contains exclusions, limitations and other provisions not referenced (or only briefly summarized) here and the policy should be consulted for full coverage terms, conditions and requirements. Deductibles may apply.  For exact terms, definitions, limitations, and exclusions, please speak with your licensed Marsh Canada Limited insurance broker, or refer to the policy wording.
This document is not intended to be taken as advice regarding any individual situation and should not be relied upon as such. The information contained herein is based on sources we believe reliable, but we make no representation or warranty as to its accuracy. Marsh shall have no obligation to update this publication and shall have no liability to you or any other party arising out of this publication or any matter contained herein. Any statements concerning actuarial, tax, accounting, or legal matters are based solely on our experience as insurance brokers and risk consultants and are not to be relied upon as actuarial, accounting, tax, or legal advice, for which you should consult your own professional advisors. Any modelling, analytics, or projections are subject to inherent uncertainty, and the Marsh Analysis could be materially affected if any underlying assumptions, conditions, information, or factors are inaccurate or incomplete or should change. Marsh makes no representation or warranty concerning the application of policy wordings or the financial condition or solvency of insurers or re-insurers. Marsh makes no assurances regarding the availability, cost, or terms of insurance coverage.