Physiotherapy, Acupuncture, Massage, Osteopathy, Naturopathy, Healing/Reiki, and Nutrition Therapy
Medical Malpractice Insurance Program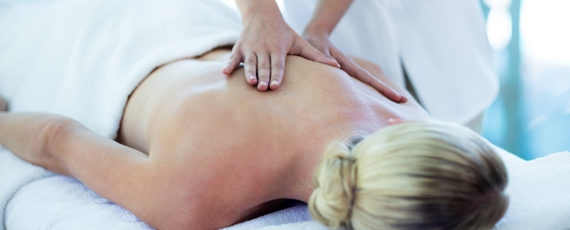 The Canadian demographic trend is toward an aging population. This shift has many implications, but among them is an increased demand for medical treatment and attention. Not surprisingly, there is also an increased potential for medical risk and error as a result. For those in the medical field, the health of their respective practices depend on the having adequate protection in place if a potentially devastating medical malpractice complaint is filed. To help address this concern, Marsh Canada Limited (Marsh) brokers a medical malpractice insurance program underwritten by Markel Canada Limited (Markel).
This coverage is based on a "claims-made" and reported policy basis, and covers bodily injury and property damage allegations against the insured (its partners, directors and officers, stockholders, and employees). Markel shall defend against a suit or arbitration proceeding incurred, that fall under coverage by the policy. Under the coverage wording, there is a broad definition of what a "claim" is. This can include oral demands/allegations of monetary or non-monetary damages.
Program Target Classes
Physiotherapy
Acupuncture
Massage
Osteopathy
Naturopathy
Healing/Reiki
Nutrition Therapy
Please note that coverage for chiropractors is excluded.
Membership Screening Criteria
Must be licensed/qualified to practice within the profession in Canada.
Fee structure of the business (may be requested).
Advising of any non-Canadian operations.
Claims-free (or provide details of acceptable claims experience)
Optional Offerings
DAS - Canada is becoming increasing litigious. Ensure sufficient protection and legal advice is available for your business with DAS Legal Expense insurance — underwritten by Temple Insurance Company.
Program Benefits
Rates and Discounts - Group rates on insurance program quotes may save your business money. Further rate reductions and discounts available for eligible risks. 
Endorsements - Industry tailored coverages and limits to protect against the day-to-day exposures that challenge your business and operations.
Flexible Limits - To fit your business better, please ask about options to increase or decrease your limits of coverage.
PROGRAM DISCLOSURE
Your (Business Package or Product) coverages will be placed with a program administered by Marsh Canada Limited. Marsh Canada has engaged in a competitive marketing process to offer a competitive product.  We have negotiated this Program (Business Package) on a group basis with the insurer but we have not acted as a broker for any individual participant.    
This Program may be for a term of several years and may not be negotiated annually.
Information in this web page represents a synopsis of coverage and is provided as a reference only. The actual policy, including endorsements determines coverage. It contains exclusions, limitations and other provisions not referenced (or only briefly summarized) here and the policy should be consulted for full coverage terms, conditions and requirements. Deductibles may apply.  For exact terms, definitions, limitations, and exclusions, please speak with your licensed Marsh Canada Limited insurance broker, or refer to the policy wording. 
This web page is not intended to be taken as advice regarding any individual situation and should not be relied upon as such. The information contained herein is based on sources we believe reliable, but we make no representation or warranty as to its accuracy. Marsh shall have no obligation to update this publication and shall have no liability to you or any other party arising out of this publication or any matter contained herein. Marsh makes no representation or warranty concerning the application of policy wordings or the financial condition or solvency of insurers or re-insurers. Marsh makes no assurances regarding the availability, cost, or terms of insurance coverage.