Pandemic Preparedness Check
Marsh's Pandemic Preparedness Check is designed to assess and validate established controls and provide recommendations on how best to implement the essential elements of pandemic planning within your organization.

Our Pandemic Preparedness Check starts with a focused discussion with your organization's leadership, enabling us to gain a clear understanding of your current planning and response protocols, while also identifying possible areas for improvement. A review of any existing planning documents may supplement the information gathered during this discussion.

Following the assessment, you will receive a report containing:

A dashboard highlighting areas that have been or need to be addressed.
An overall score of your preparedness that can be used to measure improvements in the future.
Detailed implementation recommendations to better prepare and respond to a pandemic or outbreak affecting your operations.
Additionally, Marsh consultants are available for follow up discussions as you implement pandemic preparedness measures throughout the year.

The goal of Pandemic Preparedness Check is to assist with mitigation efforts that can be implemented immediately, while also identifying elements that organizations should consider adopting to improve their overall resilience.

Our Approach
Interview: Our experts will facilitate a one to two-hour interview with your organization's appropriate stakeholders to gain an understanding of elements that are in place and highlight what may need to be established for improvement.

Assess: Our team will assess to what extent your pandemic preparedness and response initiatives align with leading practices.

Report: You will receive a summary report that outlines the current state of your program and highlights recommendations for improvement. The report can be used to validate all that you have implemented and act as a guide to improve your preparedness and response capabilities in the event of a pandemic.

Support: Marsh experts will be available for up to five additional consulting hours to be used as required within the following year to provide additional insights or support towards your pandemic preparedness initiatives.

Pandemic Preparedness Check Score Description

The Pandemic Preparedness Check Score outlines whether the assessed program addresses the essential elements of leading practices for managing and responding to a pandemic situation. The score represents the following: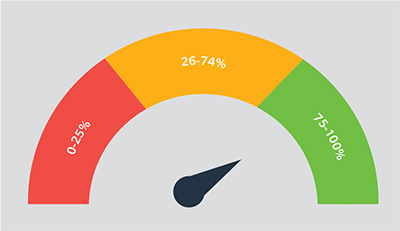 Score 0-25%
Lack of preparedness initiatives
Few essential elements for the management and response to a pandemic addressed
Score 26-74%
Some basic preparedness initiatives
Some essential elements are partially addressed or are done so informally
Score 75-100%
Essential elements of leading pandemic preparedness and response are established
Value Delivered

Obtain a snapshot of your pandemic preparedness compared to leading practices.
Validate existing preparedness and response capabilities.
Understand where gaps exist and gain insights as to where to focus your response.
Develop a roadmap for the improvement of your pandemic preparedness and response initiatives.
Gain insight from external experts for aligning your pandemic preparedness with your business continuity program.