Another Award for AFIC: Ishka's Most Innovative Deal 2017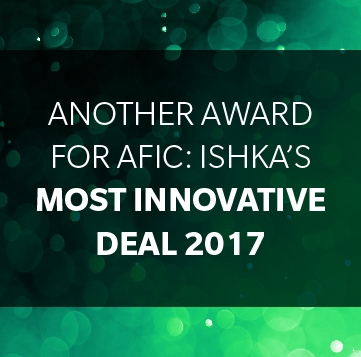 AFIC has won Ishka's Most Innovative Deal 2017 for its support for the Korean Air refinancing. The deal supported the financing of two Boeing 787s and one Boeing 747-8I for Korean Air.
Ishka is a company headed by respected industry figures and dedicated to news and analysis of the aviation sector – looking specifically at aircraft and airline financing and investment. Ishka, who only offer 10 awards a year, felt compelled to give the award saying:
"We had to recognise this deal as it was exceptional."
What is most innovative about AFIC is the AFIC "product", which is a combination of the AFIC platform, the AFIC process, and the AFIC non-payment insurance policy. The protection provided by AFIC is encouraging new participation in aircraft finance by lenders unable to offer their capital without ANPI. For airlines or leasing companies that are purchasing an aircraft from Boeing, AFIC's ANPI can reduce the overall cost of financing.