Beth Dupre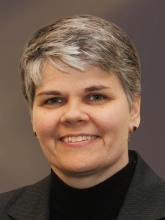 US Practice Leader, Marsh Advisory's Claim Consulting Solutions
CURRENT RESPONSIBILITIES

Beth Dupre is the US practice leader of Marsh Advisory's Claim Consulting Solutions and oversees the delivery of services and business solutions across the country. Based in Seattle, Beth focuses on helping organizations to effectively evaluate the risk and cost of their workers' compensation programs and to develop constructive approaches towards decreasing the total cost of risk while enhancing program performance. Beth assists organizations with improving program results through a variety of strategies and approaches, including accelerated claims closure projects, third party administrator and managed care vendor selection, performance benchmarking of claims operations, leakage assessments, and best practice audits.

EXPERIENCE

Prior to joining Marsh, she led the Washington State Fund, the sixth largest workers' compensation carrier in the nation. While there, Beth had responsibility for claims, underwriting, actuarial services, medical management, and self-insurance. In her capacity as Assistant Director for Insurance Services, Beth established a statewide medical provider network (including credentialing efforts); managed the Office of the Medical Director whereby payment policy and medical treatment guidelines were developed and implemented; oversaw bill review for more than $600M in annual medical expenses; was responsible for nurse case management and utilization review operations; and led a claims organization which administered benefits for more than 2 million workers statewide.
Prior to this experience, Beth administered purchasing efforts on behalf of state employees and their dependents as well as for a state-subsidize healthcare program, Basic Health. Both programs covered collectively more than 500,000 lives and represented over $2 billion in annual purchasing.

Beth also has an extensive background in claim, customer service, and enrollment operations.

EDUCATION
Presidential Scholar, University of Texas at El Paso, Liberal Arts