Charles F. Martin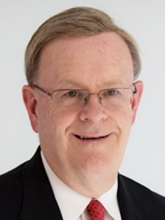 National Claim Practice Leader and Chief Claim Officer
CURRENT RESPONSIBILITIES
Charlie Martin currently leads the Marsh Claim Practice in the United States, which encompasses advocacy services for all lines of coverage, including the Marsh Specialty Practices. Charlie assumed the leadership of the Marsh Claim Practice in late 2015 and has been in a variety of senior claim and consulting roles for Marsh for the last 24 years.
Prior to his current assignment, Charlie led the Casualty Practices of Marsh Risk Consulting. Based in Norwalk, Charlie oversaw and directed the daily operations, growth, and innovative offerings of the four distinct Casualty Consulting Practices. Charlie regularly worked with the chief claim officers of all the major markets. Under his leadership, the Casualty Consulting Practice created industry-leading innovative and analytical solutions. He also provided leadership and advisory expertise to clients seeking support with their pre- and post-loss claim issues, assisting them in identifying, analyzing, and reducing their total cost of risk exposure. Charlie worked in conjunction with Marsh's Workers' Compensation Center of Excellence to provide clients a holistic approach to managing their workers' compensation programs.
EXPERIENCE
Charlie joined Marsh in 1991 and has held various senior level claim assignments within Marsh inclusive of northeast regional claim manager, south regional claim manager, and the national director of workers' compensation claims. He has extensive multi-line claim experience having been with a major insurer for many years prior to joining Marsh, where he was responsible for all national account coverage questions and decisions. He specializes in general liability, professional liability including medical malpractice, workers' compensation, managed care, property, and environmental claims with particular emphasis on coverage and litigation matters. Charlie also served as a consultant for the State of Connecticut Victims Compensation Board.
Since 1994, he has been a Professional Development Course Instructor for the Risk & Insurance Management Society, Inc. (RIMS). Charlie has been a speaker at the Workers' Compensation Research Institute (WCRI) and National Workers' Compensation and Disability Conference (NWCDC). He was most recently published in WorkCompWire and PropertyCasualty360.
EDUCATION
•    BS in Business Administration and Insurance, University of Connecticut
•    MBA with honors, University of Bridgeport
AFFILIATIONS
•    Senior Claim Law Associate (SCLA), American Education Institute
•    Licensed Broker in 50 states