Daniel Patterson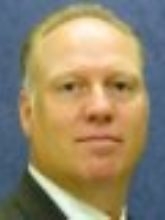 US Practice Leader, Marsh Advisory, Risk Innovation and Quantification
CURRENT RESPONSIBILITIES
Dan is the US practice leader of Marsh Advisory's Risk Innovation and Quantification services, which supports clients in data strategy and innovation, program performance metrics, cost of risk analysis, benchmarking, and all facets of risk information technology – from requirements development, workflow design, and implementation to utilization optimization.  
While Dan is based in Minneapolis, his team of data scientists is strategically located in Marsh offices across the United States.
EXPERIENCE
Dan joined Marsh in 1994, but began his insurance career as a risk technology analyst for a global insurance company in 1991. He has held various positions within Marsh Advisory as it has strategically transformed over the years to ensure that advancements in technology and data continued to align with changes in clients' risk appetite and program design. This includes current initiatives to incorporate open source and big data with visualization application tools to enhance the effectiveness and timeliness in identifying and quantifying opportunities for total cost of risk reduction.
EDUCATION
Bachelor of General Studies, University of Connecticut
Master of Business Administration, Rensselaer Polytechnic Institute
Master of Science in Predictive Analytics, Northwestern University (nearing completion)
CERTIFICATIONS
Chartered Property Casualty Underwriter (CPCU)
Associate in Risk Management (ARM)
AFFILIATIONS